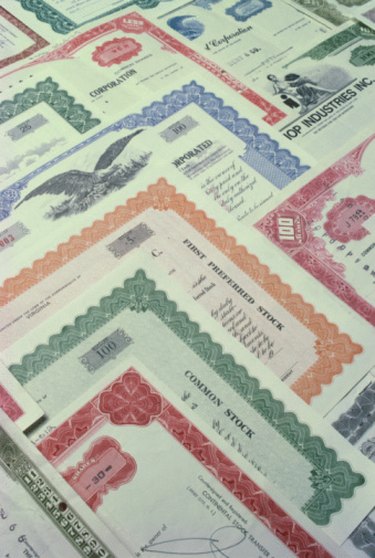 Bonds issued with the full faith and credit of the state of Texas are high quality municipal bonds exempt from federal tax. Texas municipal bonds are considered to be among the highest rated bonds in the United States because of high cash to debt ratios, good outlook for future revenues, and a moderate amount of outstanding debt. Buying Texas municipal bonds is relatively easy through mutual funds or direct purchase from a broker.
Background
Texas is a high quality borrower in the municipal bond markets. Texas combines a high level of technological development, agricultural production, mineral wealth and a growing tax base with sound financial practices. Important among its financial controls is the Texas Bond Review Board which is empowered to review the financial plan of any municipal bond issuer in the state. All publicly issued debt has an investment grade rating from at least one major credit rating agency. Ratings may, and do, change over time.
Maturity Structure
Municipal bonds are issued according to the purpose and expected life of the project. Thus, building bonds must be issued to coincide with the debt service, or interest and principal, necessary to pay the building mortgage before the building is in need of major repair or restoration. Bond monies raised for equipment and machinery must be repaid in a much shorter time frame coinciding with their usefulness. As a result, bonds can be found for nearly any maturity.
Texas State Bonds
Texas uses several conduits for issuing bonds. Not all bonds carry the full faith and credit of the state of Texas. Bonds may be issued for state purposes but be repayable from specific revenue sources such as sales tax, utility user fees on electric, water and sewer systems, or from property taxes. Investors must investigate the specific credit rating of the bond under consideration. You must not assume a bond issued in Texas will carry the full faith or "general obligation" label of a state guarantee.
Buying From a Broker
Buying a Texas municipal bond requires the investor to employ a knowledgeable broker who can explain the relative value of one bond over another. Any discussion should include an explanation of the credit, the amount of coupon income, the call or early redemption feature, and any other extraordinary redemption features. Broker responsibilities extend to understanding customer preferences with respect to diversification, maturity and credit risk. Brokers work on commission.
Texas Bond Funds
Texas bond funds are primarily operated by mutual funds. Texas bond funds offer professional management and immediate diversification among a wide range of municipal bonds and short-term credit obligations. Bond funds exist for several broad maturity classes such as short, intermediate and long term Texas funds. Mutual funds charge an annual fee for management and expenses. Some funds charge an upfront fee called a load.