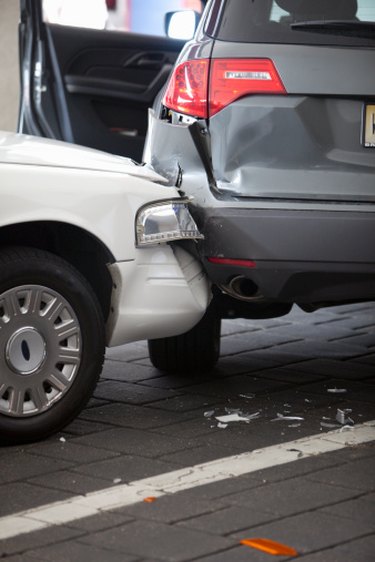 No matter how much your car was worth before it was in an accident, damages from an accident can lower the value significantly. Depending on the kind of damage the car sustained, selling it after an accident can be difficult whether you plan to sell it privately or to a dealership.
Step 1
Have a reputable mechanic assess all damage sustained by the car after the accident. There may be damage to the vehicle that could permanently affect how the vehicle performs even after repairs. Get all the damages in writing so you have something to reference when talking to potential buyers.
Step 2
Check the Kelley Blue Book for an estimated value of the vehicle. Use the online website by entering all details about the car, including the year, make, model, zip code of the town in which you plan to sell the vehicle and information about the shape of the car.
Step 3
Price the car according to the value suggested by Kelley Blue Book. Be willing to negotiate if a potential buyer wants to pay a lower price based on the state of the vehicle after the accident. Many buyers will not feel confident about the car's ability to perform safely once it has been in an accident, so they may negotiate lower than the Kelley Blue Book value.
Step 4
Advertise the vehicle for sale and include your contact information so potential buyers can contact you easily if they are interested. When running a visual ad online or a classified ad, include a picture of the vehicle after the accident and after any repairs you had made.
Step 5
Provide potential buyers with all the facts up front, including details about damages the vehicle sustained during the accident, repairs that were made after the accident and the mechanic's assessment.
Tip
If the accident was reported, information about damages may be obtainable from several agencies, so be up front and honest with buyers to avoid being called on dishonesty.
Do not expect to get the full value of your vehicle after an accident, especially if the car was a newer model. The value of older cars tends to be diminished already, so the value may not change much after an accident. With newer cars, value can diminish significantly, especially if damages were severe.