Building an affordable house requires hard work, careful planning and an ability to imagine new approaches to home building, space utilization and material usage. Brad Kittel of Tiny Texas Houses notes that concern for the environment adds urgency to the need for small, sustainable and inexpensive shelters. Study websites and books for information on designing and constructing a small house that suits your needs without breaking your bank account. Before you begin, consult real estate, building or banking professionals to ensure you meet current local requirements for size, quality, resale possibilities and financing needs.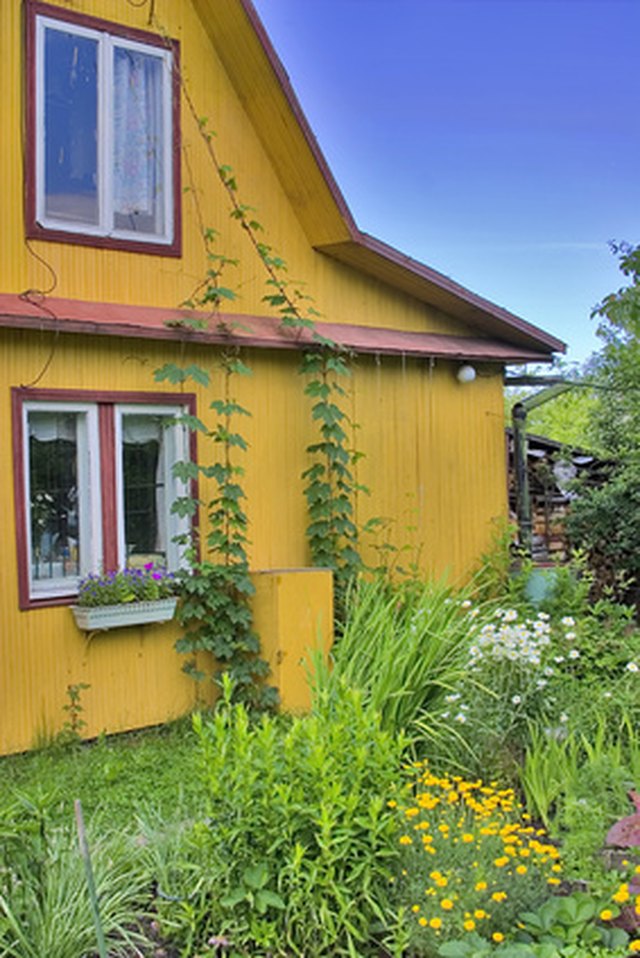 Step
Draw detailed plans or purchase a small-house plan that maximizes volume while minimizing footprint and reducing interior walls. Base the house's shape on a rectangle or square, with measurements in multiples of four feet to reduce waste and cost by using standard-size materials. Select building site with limited clearing and leveling required.
Step
Install septic system, if necessary, according to applicable building codes. Clear and level building site and install foundation piers: dig holes for wood posts and set with concrete or use concrete footing pads for cinder block or steel pipe piers.
Step
Frame house from floor joists up, using new or recycled standard lumber. Install plumbing pipe at correct pitch. Install breaker box, wiring and junction boxes to meet applicable building code. Roof with OSB or plywood under corrugated metal sheeting or standard shingles of lowest appropriate quality. Install windows and doors. Make and install steps from ground level to entry.
Step
Install plumbing and lighting fixtures, outlets and switches. Install insulation if desired. Finish interior walls and ceiling. Apply exterior siding. Varnish subflooring and use as final floor or finish with end-of-roll carpet remnant or other end-of-lot flooring option. Install optional heating and/or cooling unit.