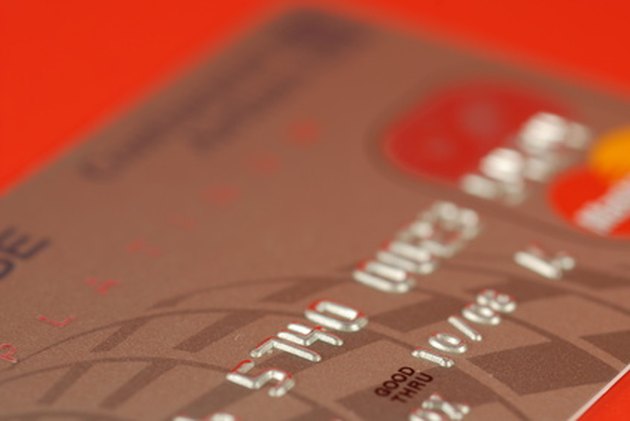 If you are swimming in credit card debt, you may have the lingering feeling that you could drown at any moment. You are not alone in the battle with credit card debt. Credit card assistance programs are available for those who need help to get their debt under control and their budget back on track.
Debt Settlement
If you have difficulties making the minimum monthly payment on a credit card bill, debt settlement programs speak to credit card companies on your behalf. They work to help reduce the balance you owe and/or the interest rate you are paying. The theory behind this credit card assistance program is that credit card companies would rather receive less money than expected instead of no money at all.
Credit Card Assistance Programs Through Credit Card Companies
Credit card companies may have debt settlement programs that consumers can access directly without the aid of a third party. Call your credit card company, explain your financial situation and let the creditor know that you want to make payments, but sometimes find it difficult. With this information, the credit card company can create a plan that offers low interest rates and/or lower monthly payments.
Debt Consolidation
Debt consolidation programs come in the form of personal loans that you use to pay off all your credit card debts. Combining your outstanding credit card debts allows you to have only one loan; therefore, you only owe money to one institution. Additionally, debt consolidation programs can offer lower interest rates than those found on credit cards.
Credit Counseling
If money management is a foreign concept to you and you find yourself with credit card debt consider seeking the assistance of a credit counseling program. According to the Federal Trade Commission, a good credit counseling program provides you with a certified credit counselor who can help you find the solutions to your credit card problems. Solutions include creating ways to help you manage your money and debts, develop and implement a budget and attend free workshops.
Debt Management Plans
If your credit card debt comes as a result of poor spending decisions or an inability to pay your debt, a debt management plan may be a good long-term solution. A debt management plan pairs you up with a certified credit counselor who can help you create a budget and teach you money management techniques that will help you take control of your debts in a short amount of time and avoid unnecessary spending in the future.