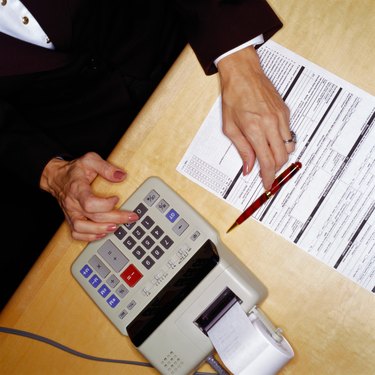 A tax lien is a lien that is placed on real property owned by you, when you fail to pay your taxes on time. The Missouri state government has options for people who cannot pay their full tax bill on time but who want to avoid a tax lien. They include extensions or a payment plan.
Time Frame
When a debtor fails to pay all or a portion of his tax debt and the interest and fees associated with it, the tax lien process may begin.
Significance
Once the tax lien process begins, a lien is filed with the county recorder's office where you live or where your property is registered.
Effects
The lien is then attached to property that is owned in your name, even property that is acquired after the lien is filed.
Considerations
Your tax lien may be sold at auction. If it is, you have two years to redeem the lien (by paying the lien and all interest, penalties and other fees that have racked up) before the buyer can take your property or initiate foreclosure proceedings on your home.