Purchasing a foreclosed home in Pennsylvania can have both pros and cons. While there is an opportunity to purchase a good home for a great price, you may also be purchasing a money pit; especially if the home is bought at a sheriff's auction where it is purchased "as is". However, if a buyer is cautious, taking the time to carefully research and inspect a purchase when possible, a bargain can be found. Here are the steps to purchasing a foreclosed home in Pennsylvania.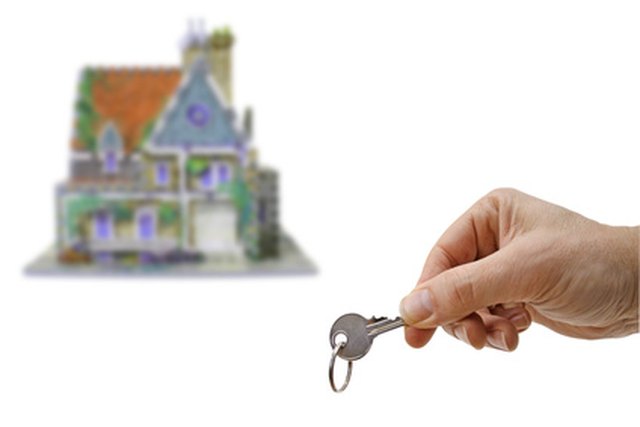 Step
Look at various foreclosed homes in Pennsylvania. They can often be found by driving in various neighborhoods and looking for orange stickers attached to the front door or window; or by seeking a Realtor who sells foreclosed homes for banks. Several websites --Realtytrac.com, Foreclosure.com, and Foreclosures.com, or Homegain.com--list foreclosed homes in Pennsylvania, as well; entering the desired city will allow buyers to look at foreclosed homes in a specific area of Pennsylvania.
Step
Apply for preapproved financing from a lender, allowing you to make an immediate offer on a foreclosed home in Pennsylvania when you find one. You may call around to conventional lenders for rates and loan terms. If you need assistance finding a lender, the Pennsylvania Department of Banking website can assist in your search for a mortgage lender; check out their website at Banking.State.PA.US. Or look online to compare rates in Pennsylvania at websites such as Mortgageloan.com. Prepare your financial papers; you will need to show all liabilities (debts), your monthly income (W2's or pay stubs), and all assets (cash on hand, retirement or mutual funds, other real estate or collateral). The past several years of tax returns will also be required.
Step
Make an offer on a foreclosed home in Pennsylvania in one of three ways: If the current homeowner is still in residence, it is possible the lender will accept a "short sale"--an amount less than what is owed on the homeowner's mortgage note. Present a written offer to the homeowner, if this is the case. If it is bank-owned, present a written offer to the lender. Be prepared to counter-offer if the initial offer is not accepted. If the home is being sold at auction, you may bid on it directly at the sheriff's sale; in Pennsylvania, this is two to four months after the foreclosure has been finalized in court by a "Writ of Execution", giving current homeowners plenty of time to vacate the premises before the sale and avoiding an eviction by a new owner.
Step
Have a professional home inspector go over the foreclosed home once the offer has been accepted by the bank. Pennsylvania law requires that any sale continent on the house passing a home inspection must be seen by a member of the National Home Inspection Association. This individual is paid by the buyer to look for any brewing problems (such as a sagging wall that might cave in if not repaired), any current problems (old windows that should be updated), and any former problems not easily seen (such as water damage from old plumbing issues).
Step
Complete the purchase of the foreclosed home in Pennsylvania at a "closing" meeting. The title company, Realtor, and your attorney (if using one) will sit down with you to go over all the paperwork to transfer the deed into your name. Pennsylvania law requires that the lender run a title search to make sure it is free of any other encumbrances prior to requesting a foreclosure suit; this frees the buyer from concerns that another entity may lay claim to the foreclosed property. Payments from your chosen lender will be made to the selling bank, the Realtor, and the title company for their fees. You will pay your attorney at this meeting, as well, if using one. If the home is sold at a sheriff's auction instead, you must present cash or a cashier's check for a portion (usually 5% to 20%) of the agreed bid, with the remaining balance to be paid within 10 days.
Step
Keep copies of all signed papers for your records, showing the proper transfer of the foreclosed Pennsylvania home into your name after the sale. Pennsylvania foreclosure law allows ample time for prior homeowners to defend the foreclosure at trial. If foreclosure is granted, the prior homeowner is given time to contest the foreclosure in court. If this is denied, or no contest occurs, the homeowner is given additional time to move out of the property prior to the sheriff's sale. Eviction is carried out by the sheriff's office prior to auction if the homeowner refuses to leave. A paper trail of the sale's proper handling ensures that no court action should occur to reverse the sale and return it to the prior homeowner, causing legal costs to you.