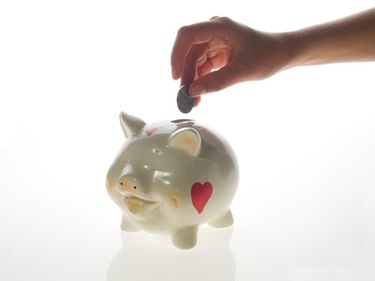 No matter how much or how little money you have, keeping a close watch on your bank account balance is important. When writing checks was the popular form of payment, it was relatively easy to track balances. But with debit cards, ATM withdrawals and automatic electronic payments, noting the balance in your checkbook once a month may not be sufficient. If you have a Citibank account, you can check your balance online any time of day or night.
Step 1
Open your Internet browser and go to Citibank.com. Click the "Sign on to your account" button at the top of the page and select "Banking" from the list.
Step 2
Click the "Set up online access" button in the middle of the page. Enter your Citibank ATM card number and PIN, along with your Citibank account number and click "Continue."
Step 3
Select a user name and password to use with your online banking. Make sure you select a password that is difficult for others to guess but easy for you to remember.
Step 4
Return to the Citibank.com home page and click on "Sign on to your account." Choose "Banking" from the list.
Step 5
Enter your user name and password and click "Sign on." Click on your bank account to review your balance and recent transactions.
Tip
You also may check you balance with the use of a Citibank ATM card at any Citibank automated teller machine (ATM).
Things You'll Need
Citibank account number

Citibank ATM card