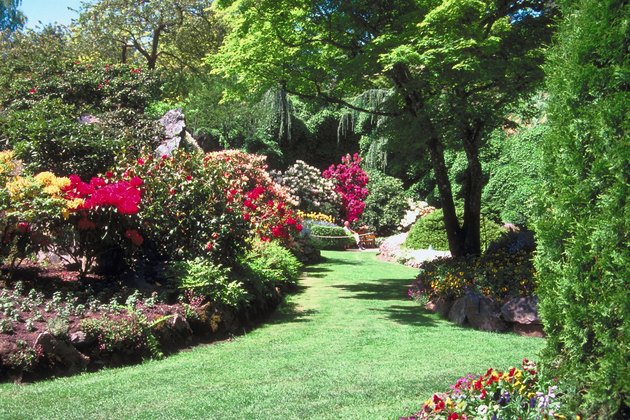 Landscaping can add dimension and value to a home, but it doesn't have to be expensive. There are many creative and money-saving ideas to transform any outdoor space into a well-landscaped area. Use native plants and materials to create a well-landscaped and inexpensive space.
Stone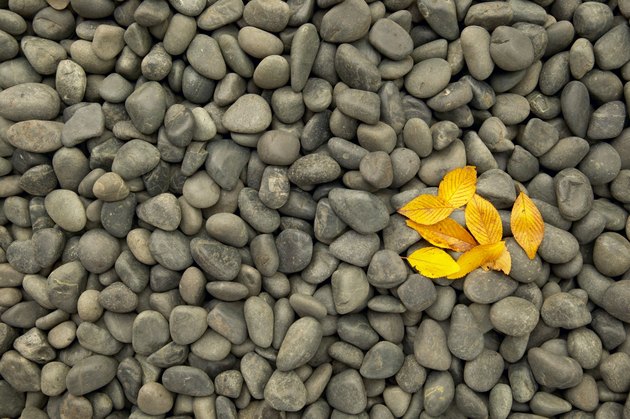 One of the easiest and least expensive landscaping materials is stone. Stone is easy to maintain, versatile, functional and durable. The book "Garden Stone: Creative Landscaping with Plants and Stone" suggests using stone that is available, or native, in the area. This creates a more natural look. Stone can be used for steps, for walls, to channel water away from a home or to a water feature, and even to hold up a hillside. Gravel and land stones in landscaping also mean you'll use less water, which will save money. Purchase these items from quarries, which is often cheaper than buying them from a home improvement store or retailer.
Containers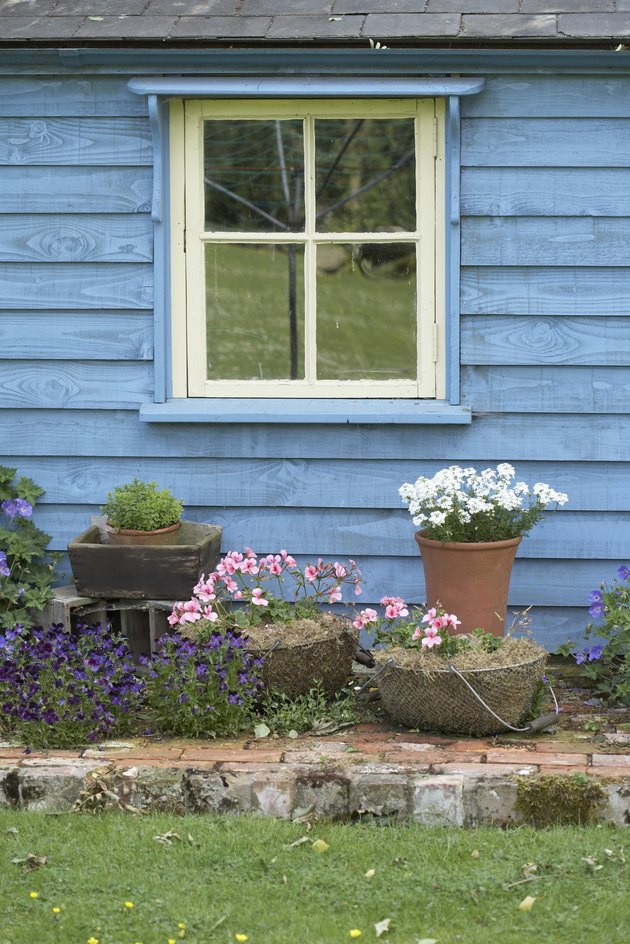 Containers are a cheap way to add color and versatility to landscaping. Containers come in a variety of sizes and materials, which make them ideal for almost any space. In a small backyard or garden area, containers offer a way to grow plants and add dimension without taking up too much of the usable space. Use containers for small trees, shrubs, perennials and water features. You can make small fountains using a watertight container and a pump.
Plants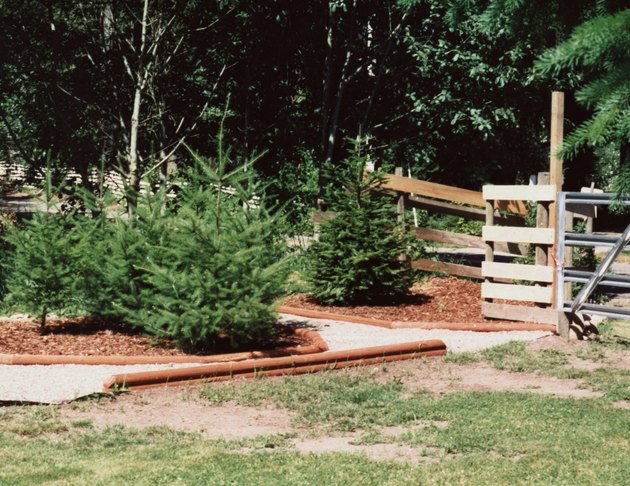 Ground cover works well to cover large areas that are difficult to get to or that need an extra splash of color. It is an inexpensive way to fill space. Phlox, a colorful, creeping flower, grows quickly. Use it on hillsides, along pathways or as a lawn substitute. Shrubbery and hedges are another way to fill large spaces and can be used to separate areas of landscape and provide borders. Choose plants that are appealing year round, such as evergreens, which hold their color through all the seasons.
Reclaimed Materials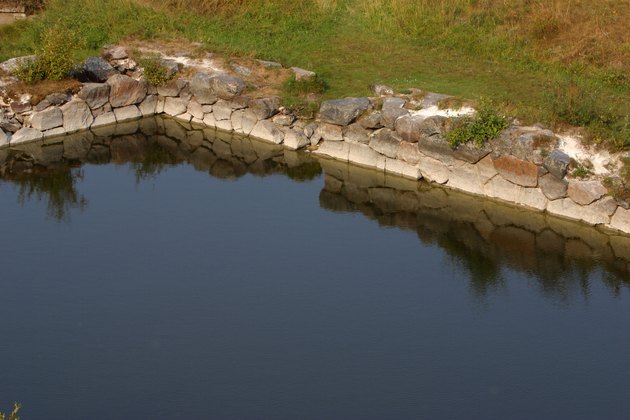 Find reclaimed materials for creative, money-saving landscaping. Many construction sites will allow people to take broken concrete or tiles, extra bricks and old railroad ties. Use railroad ties to make tiered flowerbeds, steps or a walkway outline. Broken concrete, tiles and bricks are good for lining walkways and add color. TheDollarStretcher.com suggest speaking with family and friends or other gardeners about extra flower bulbs or getting starts from other plants.