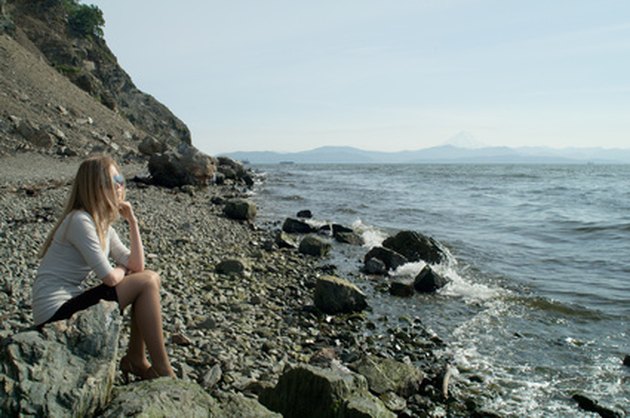 Depending on their location, and current real estate market conditions, the sale of vacant lots can be somewhat challenging. If they are waterfront properties, in an upscale neighborhood, or in a booming subdivision, they will likely sell much faster than in depressed areas. To assist you in locating qualified buyers you may need the help of professional realtor. Many realtors specialize in selling vacant land, which is sometimes referred to as "raw" land. An experienced realtor will be able to walk you through the entire process.
Step 1
Contact a local real estate agent, and explain that you have vacant lots you wish to sell.
Step 2
Visit the realtor and present them with the titles, survey maps, and paid tax receipts for your vacant properties. Let the realtor make copies of your documents. They will need them to show to prospective buyers. Current tax bill receipts are important because they verify that your lots are not tax delinquent.
Step 3
Sign a listing contract with the realtor or real estate agency. Sales contracts run for 90 days, at which time they can be renewed. The contract basically states that the individual realtor or agency will be representing you as your sales agent, and will spell out their commission percentage, if the properties sell while the contract is in force.
Step 4
Request that the agent provide current sale prices realized on parcels similar in size and location to yours. This will help you determine the potential value of your properties, and help both you and the realtor determine a realistic asking price.
Step 5
Wait while the realtor lists your properties. They may be printed in a real estate brochure, classified newspaper or magazine ad, or recorded on the agency's website. The realtor may also take current photographs of the properties and include them in the brochure or web listing. The tax information you provided will also listed. Additionally, the realtor may use a multiple listing service (MLS) to make other realtors and prospective buyers aware of the availability of your properties. This may help them sell faster.
Step 6
Continue to wait while the realtor to shows your properties to prospective buyers. If a buyer is found, the realtor will have them complete a formal written sales offer with the price the potential buyer is willing to pay. The realtor will also request a down payment, which is often referred to as "sincere money". It is generally not refundable if the potential buyer is unable obtain financing (loan). A down payment helps ensure that a potential buyer is sincere in their desire to purchase your lot(s), and has good credit or access to purchase monies.
Step 7
Meet with the realtor, and review the sales offer they have accepted on your behalf. If the offer is acceptable, complete the purchase offer paperwork by signing that you will sell the property(s) at the offered price. If you feel the price offer is too low, you can issue a counter-offer which is closer to your original asking price, or you can reject the offer completely, and wait for another potential buyer.
Step 8
Continue reviewing purchase offers until you and potential buyers successfully negotiate a price. Once a purchase offer(s) is accepted, the realtor will determine a closing date for the sale. Closing dates are arbitrary and are set to be mutually convenient for the buyer, seller, and their legal representative.
Step 9
Attend the closing and present your documentation. This will consist of the actual land survey, along with the title or deed. The realtor will guide these proceedings. The buyer will give you a certified bank check (formerly known as a cashier's check) as payment.
Step 10
Cash or deposit the check, and pay the realtor's sales commission. The balance is yours.
Things You'll Need
Access to a realtor

Clear title to the vacant lots you wish to sell

A recent land survey of the lots you wish to sell (usually done within the last three years)

Current property and school tax receipts for the lots