Data breaches that result in the theft of your private information can result in identity theft that can put your finances at risk. Identity theft can result in an unauthorized person using one or more of your accounts, such as bank accounts and credit/debit cards, or opening a new account or card under your name. The purpose is to steal your money. One of the ways you can protect yourself is to freeze access to your credit report, which prevents the creation of new accounts and cards. You can remove a credit freeze temporarily or permanently via a phone call, a website or smartphone app.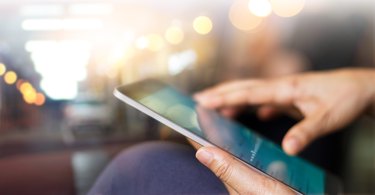 Credit Reports
A credit report is a history of your use of credit, including your charge and credit cards, loans, and lines of credit. The three major credit reporting agencies — TransUnion®, Equifax® and Experian® — prepare, maintain and distribute their own versions of your credit report, although the information in all three should ideally be the same. Creditors, landlords, employers and other interested parties can pull your credit reports to learn more about you before taking actions like opening a new account, renting you an apartment or hiring you.
Credit Freeze
A credit freeze prohibits anyone from accessing your credit report, in effect blocking identity thieves from opening accounts in your name when fraudulently submitting a new credit application. You have the right to establish a freeze, and the freeze will remain active until you temporarily lift it — a credit thaw — or remove it entirely. You can establish a credit freeze on your TransUnion credit report by registering with the credit bureau and then requesting the freeze. The TransUnion website steps you through the freeze process, or you can request it over the phone. You supply a four-digit PIN when creating a freeze that will be used whenever you want to thaw or remove the freeze.
Credit Thaw
You can lift your TransUnion credit freeze any time. For example, you might want to thaw the freeze when you want to open a new account or apply for a rental or job. You can specify a partial thaw that applies to only selected credit report recipients, and you can also set the duration of the thaw before the freeze resumes. Whether you request the thaw via phone or the TransUnion website, you will have to provide your four-digit PIN to verify your identity. TransUnion may charge a fee for placing or lifting a freeze. The charge may vary by state law. Credit freezes and thaws will not affect your credit score.
Credit Lock/Unlock
TransUnion offers a free product called TrueIdentity that allows you to lock and unlock your credit report. This is essentially the same as freezing and thawing your credit report, except it is free and is available on the TrueIdentity App. This alternative allows you to lock and unlock your credit report as often as you want without any fees, making it a convenient service for those who frequently apply for credit.