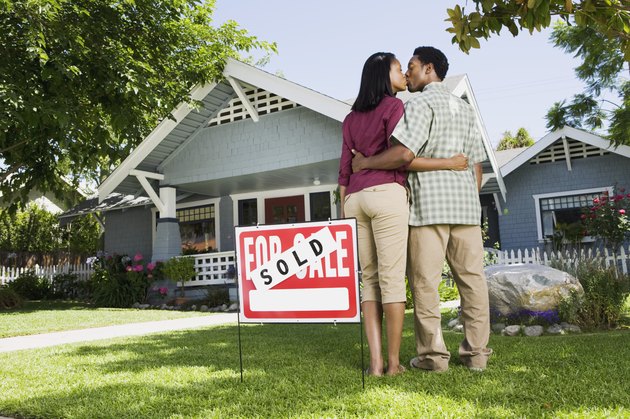 After buying a house, cash-strapped borrowers might have a hard time making necessary home improvements. Traditional financing requires a purchase loan and a separate construction loan. The Federal Housing Administration offers the 203(k) rehabilitation loan to cover both a home purchase and property improvements. There are two versions of the 203(k) loan -- streamlined and regular.
Streamlined 203(k) Loans Cover Minor Repairs
Homes in need of minor, cosmetic repairs may qualify for up to a $35,000 loan amount through the 203(k) streamlined program. FHA lenders require less oversight of the repair work in a streamlined renovation. You can use it to make a purchased property move-in ready or prepare your home for sale. Common repairs include interior painting, re-flooring and kitchen and bathroom remodels.
Regular 203(k) Is Used for Remodeling
A regular 203(k) loan is for bigger projects, such as fixing a damaged foundation, adding a room, obtaining building permits, plumbing, roofing, or finishing a room or attic. Used for purchasing or refinancing a fixer-upper, a regular 203(k) loan covers third-party labor and materials. Your lender may require multiple bids from contractors before approving the loan and may also require inspections before approving payment for completed jobs.