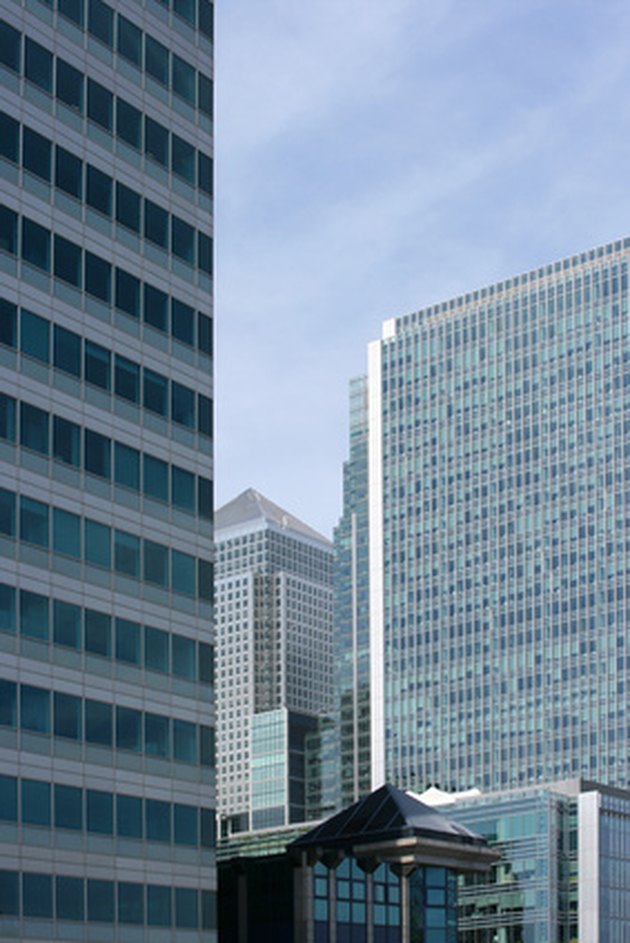 REIT is an acronym for Real Estate Investment Trust. A REIT is an investment partnership whose capital is invested in income-producing assets such as commercial office buildings or residential apartment buildings. REITs may also invest in retirement homes, condominiums and shopping malls.
How to Start a Real Estate Investment Trust
Step 1
Write a partnership agreement for the partners who are forming the REIT. The partnership agreement needs to contain details on ownership, management responsibilities and financial contributions. The partnership agreement should be in the form of a "limited liability corporation" and must be drafted by a lawyer.
Step 2
File the certificate of incorporation with the secretary of state in the state where the REIT will be based and do business. The fee to file varies from state to state.
Step 3
Write a private placement memorandum (PPM). A PPM is used to introduce the REIT and its investment objectives to possible investors for the purpose of soliciting funds.
Step 4
Send the PPM out to qualified potential investors. This can be done individually or through a group setting.
Step 5
Sign up at least 100 investors, the minimum required for a REIT.
Step 6
Change the previous partnership agreement to reflect the new REIT and amend the certificate of incorporation with the secretary of state's office.
Step 7
File an Internal Revenue Service form 1120, which exempts you from having to pay corporate taxes on revenue from the REIT, provided that 90 percent of the earnings are distributed.
Step 8
Invest the capital that has been raised in real estate assets.
Tip
As with any investment or business venture, advice from professionals is recommended. The documents needed to form and run a REIT should be prepared and reviewed by legal and accounting professionals.