Most homeowners insurance policies will pay to rebuild your home if it is totally destroyed, but only if you insure it for at least 80 percent of that cost. First, you'll need to know how much it would cost to rebuild your home. An insurance agent will figure this calculation for you using several factors and programs, but you can create an estimate on your own of a home's rebuilding cost.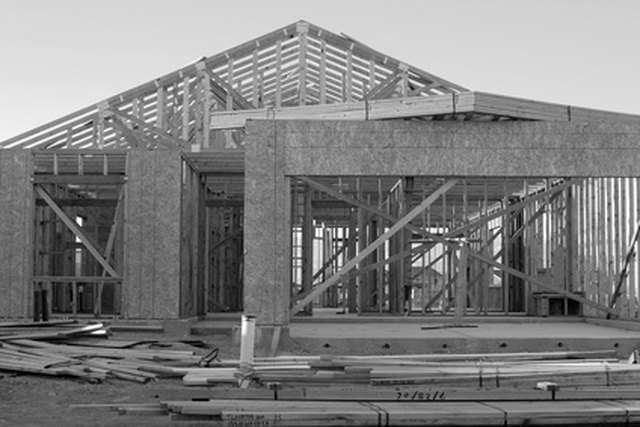 Rebuilding Costs
Step
Research rebuilding costs instead of home sale costs. Many consumers are astounded when they buy a home for $175,000 and their insurance agent wants to insure it for $300,000 or more. Replacement cost is higher than the cost to buy another similar home on the market because to replace a home, contractors must remove debris from a claim (fire, storm) then rebuild a new home that matches the size and style of the home that was damaged.
Step
Write down the details of your home. Record the overall size of your home (square feet), number of stories, quality and number of bathrooms and kitchens, and other features such as a deck or attached garage. The county auditor or similar authority may have specifics about your home, such as the square footage, listed online.
Step
Contact contractors for estimates. Bear in mind that insurance rebuilding costs are based upon material and labor costs as well as debris removal. New construction in your neighborhood may be running $90 to $100 per square foot, but if you add debris removal costs from fire, water or wind damage, the cost will rise. Many contractors specialize in insurance work and can help with this calculation. Remember that when talking replacement cost, you are considering replacing the exact features of your home, so older homes with 9-foot ceilings, thick wood trim and large windows may cost more to replace.
Step
Assess your location. Insurance companies pay vendors to develop speciality programs that tell them where rebuilding costs are in a given region at a given time, but you can get an idea on your own by evaluating the local economy. Professional cost models differentiate rebuilding costs by zip code. Consider the demand for construction labor and associated fees in your community. Average rebuild prices for a mid-century ranch in suburban Ohio may be $75 to $90 a square foot, while the cost to rebuild a condo in Manhattan may be $300 a square foot.