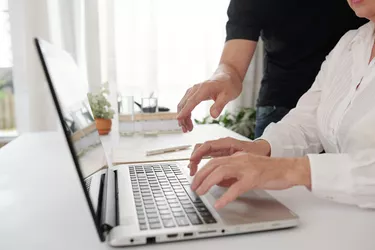 The net banking meaning refers to allowing customers of financial institutions to perform transactions online through a website interface. First introduced in 1994 by Stanford Federal Credit Union in 1994, net banking is now available across the spectrum of the financial industry, from traditional institutions to banks that exist only online. You can use net banking to do everything from depositing checks and transferring money between banks to reporting account issues and monitoring your transactions. However, it does come with some security concerns that require careful use of net banking services.
Net banking is changing the ways that people interact with financial institutions by enabling transactions to be performed through personal computers and mobile devices. This access allows customers to be in virtual contact with their banks on a regular basis, while minimizing the time spent in a physical location.
Advantages of Net Banking
The best online banking benefits focus on the ability for customers to access their accounts around the clock. This facilitates real-time account maintenance, which can be done while traveling, sitting at a coffee shop or after arriving home late from work.
Online access provides the convenience and time savings of being able to take care of banking activities without needing to drive to a physical location and wait in line for a teller's window to open. These advantages can also be applied to loan applications and assessing interest rates on time deposits such as certificates of deposit.
Disadvantages of Net Banking
Some of the disadvantages of net banking depend on whether the institution has brick and mortar locations or is online only. For banks that have only a virtual presence, disadvantages include the absence of face-to-face conversations for customer service issues or special situations such as applying for business loans.
One example of this type of disadvantage would be a situation that requires the customer to provide documentation, such as when overdraft fees are being contested. Instead of being able to walk in a bank branch and present paperwork in person, the customer would need to print out the documents and either fax or scan and email them unless there's an online form that makes the process simpler.
Ongoing Challenges With Net Banking
Online banking presents challenges to the financial industry as well as end users. For traditional banks, the biggest challenge is keeping up with rapidly evolving technologies and alternative banking options. Online banks present one form of competition, while digital payment systems such as Apple Pay, Google Pay and PayPal offer alternatives to traditional credit cards.
Account security presents challenges to both banks and end users. The financial industry has become one of the primary targets of professional hackers, while the loss of a mobile device, for example, can result in full access to an online bank account for the person who finds it. Therefore, you'll need to use the best online banking security practices like using multiple authentication measures to protect yourself.