Personal loans are unsecured loans, backed only by your promise to pay, so you'll have to demonstrate to Capital One that you're financially capable of paying back the money. Typically, this means you only can get a personal loan if you have a high credit score.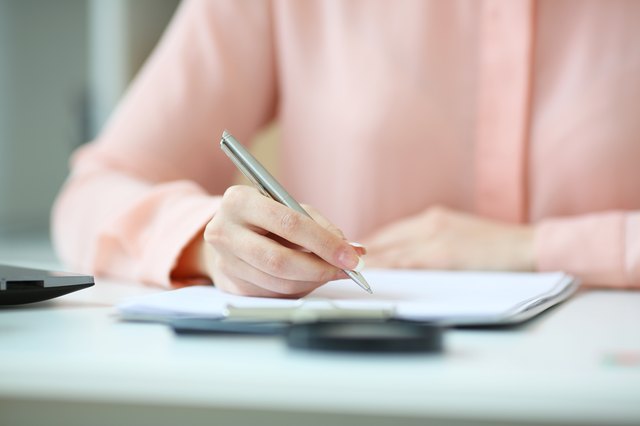 credit: Ivan-balvan/iStock/GettyImages
The Loan Application Process
To apply for a loan, you'll have to complete an application. At Capital One, you can apply for a car loan online, but you'll need to talk to a banker to get a personal loan. You can find a Capital One branches via the online branch locator.
A loan application at Capital One will ask for both personal information, such as your date of birth and social security number, and financial information, such as your annual income. To demonstrate that you can afford the loan, Capital One will want to know about your other financial accounts, such as checking and savings accounts, as well as your outstanding debt. The bank will confirm much of your information by pulling your credit report and getting your credit score.
If you're approved for a loan, your interest rate will depend in large degree on your credit score. Higher scores typically translate into lower rates. For example, data from thousands of loan transactions at LendingTree.com shows that those with credit scores of 760 and above receive the lowest rate, averaging about 8.18 percent for personal loans. Those with an average credit score of 660-680 can expect a personal loan rate more in the range of 16.99 percent. Capital One can be an easier place for borrowers with lower scores to get a loan since the bank has a large subprime business, defined as customers with a score below 660.
The Loan Structure
At Capital One, most personal loans are structured as installment loans, meaning you'll make monthly payments for a specified period of time, like a car loan. Since interest rates on personal loans tend to be higher than rates you can get on other types of loans, such as auto loans, Capital One notes that most people pay back personal loans within 12 to 18 months.
Personal Loan Uses
Personal loans often are used for one-time events, or when there are not other financing options available. For example, if you are paying for a wedding, you might take out a personal loan to cover those expenses. If you can get a personal loan with a low interest rate, you might be able to consolidate your debt from high-rate credit cards. If you already have a lot of debt and a low credit score, Capital One's focus on subprime borrowers might work to your advantage if you are in need of an additional loan.
Taking on additional debt can get you into financial trouble quickly if you don't have a method to pay it back. High interest rates can compound your debt rapidly and put you in a financial hole difficult to overcome.