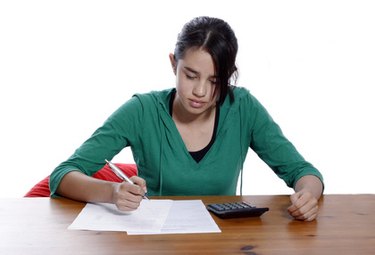 There are several ways you can pay your Indiana state taxes. If you don't have a bill, or don't know the amount due, you can get assistance by calling the Indiana Department of Revenue at 317-232-2165. A representative can research your tax liability using your Social Security number. You can also dispute the amount owed if you contact the Department of Revenue in writing within 45 days of receiving a bill.
Step 1
Decide on your method of payment. You can pay with credit cards online or over the telephone. You can also pay online by authorizing a direct debit from your checking account.
Step 2
Pay online using MasterCard, Visa or Discover at the Indiana state government ePay website (see Resources). Pay with American Express at OfficialPayments.com. When prompted, provide your taxpayer identification number or Social Security number and your liability number or warrant number. You should also know the amount due.
Step 3
Pay by telephone using MasterCard, Visa, Discover or American Express. Dial 866-729-4682 and follow the prompts. You will need the same taxpayer identification information listed in Step 2.
Step 4
Pay by mail by sending a check payable to: Indiana Department of Revenue P.O. Box 595 Indianapolis, IN 46206-0595
Enclose a copy of your bill with the check, or write your Social Security, tax liability number or warrant number on the check.
Things You'll Need
copy of your bill

Social Security number

tax liability number or warrant number