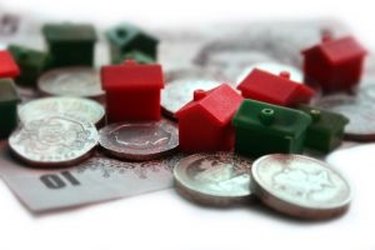 First-time real estate investors often run into the problem of finding deals but not having the money to do the deal. While it can be possible to find no-money-down deals, it is usually necessary to have some money to put into a deal. Many investors turn toward wholesaling to generate cash to use for future deals. This is where you find a motivated buyer, get the deal under contract, then find a buyer and either assign the contract or do a double closing. You can set up your own business to do these wholesale deals.
Step 1
Find wholesale buyers first. This sounds counterintuitive, but you need to find your buyers/customers first. Rehabbers are going to be your best customers. Some of the best places to find them are at real estate investor association meetings and at foreclosure auctions. Get their business cards and ask them what types of properties they buy. Compile a database of buyers.
Step 2
Set up your business structure. You should talk to an attorney in your state who deals with business entity formation. She will advise you on which entity type you should establish. You may set up an LLC, a limited partnership, or a corporation. Those are the most common business entities that limit your liability and provide tax benefits to you, the business owner.
Step 3
Find birddogs. These are people who are going to find your properties for you. You want people who can find vacant and/or distressed properties. Offer to pay them a small commission for each lead they give you (i.e. $3 for each time they send you the address and photos of an eligible property. Or you can pay a larger commission when they refer you to a property that you actually end up buying. $200 is a good commission for this type of transaction.
Step 4
Get a real estate attorney involved for the first couple of deals. You want to make sure you fully understand your state's laws regarding assignment of contract and double closings. Ask your attorney to walk you through the necessary contracts to conduct these transactions.
Step 5
Set up your marketing. Create bandit signs that you can post all over town to build your buyer list. You can also run signs ("I buy houses") to get buyers to call.
Step 6
Set up a new phone line with automatic answering service. This is the phone number you will put on your marketing materials. You will have a recorded message that outlines what you do and you ask them to leave their contact info.
Tip
Enlist the services of an attorney to set up your business entity. Expect to make some mistakes in the beginning with your first few wholesale deals, but make sure you learn from them.
Warning
Talk to your real estate attorney to see how your state handles assignment of contract and double closings. You will need to use proper contracts for each of these transactions.