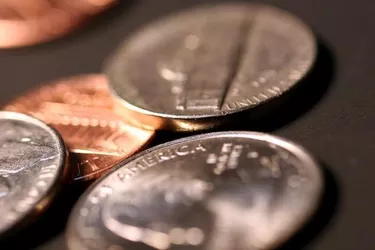 The biotechnology industry revenue was estimated to be ​$135.3 billion​ this year (2021), and it is expected to grow by around ​4 percent​ in the coming year; the writers at PR Newswire post that Grand View Research Inc. estimates that the global biotech market will reach ​$2.44 trillion​ by 2028. You can see information about biotech stocks through the NYSE Arca Biotechnology Index, and most of the stocks are traded through the American Stock Exchange and New York Stock Exchange. Experts feel that biotech is among the most promising industries of the century. It is on track to replace the pharmaceutical industry, in many respects.
When it comes to investing, BTK refers to a specific index of biotechnology stocks. The companies included use molecular biology, genetics and state-of-the-art technology in their products and services. As this pipeline widens, biotech companies are outpacing pharmaceutical companies and attracting more capital. The BTK Index is the shortened term for the NYSE Arca Biotechnology Index. To learn more about the included companies or to see how they are performing, you can read reports on this particular index.
There are other biotechnology indices, however. The team from the ETF Database has a webpage dedicated to the NASDAQ Biotechnology Index, with an exchange-traded funds (ETF) tracker. It lists equities like Vanguard Health Care ETF, iShares Biotechnology ETF, ARK Genomic Revolution ETF and iShares Medical Devices ETF. Out of these four, the highest year-to-date (2021) yields were from iShares Medical Devices ETF, at ​13.4 percent​.
According to the writers from Direxion, the S & P Biotechnology Select Industry Index (SPSIBITR) includes biotechnology industry companies in the U.S. They list the top 10 holding percentage BTK stocks, including Intellia Therapeutics Inc., Editas Medicine, Anavex Life Sciences, BEAM Therapeutics, Mannkind, Translate Bio Inc., Ocugen Inc., Macrogenics/D, Twist Bioscience Corp. and Seres Therapeutics.
You cannot purchase or trade stocks through the BTK Index or SPSIBITR; both measure price performance and provides investors with useful information. However, it is just an equal dollar-weighted index, not an investment vehicle.
The recommended way to purchase these stocks is to invest in a biotech exchange-traded fund. The writers from U.S. News & World Report Money recommend iShares NASDAQ Biotechnology ETF (IBB), which has a ​0.46 percent​ expense ratio and a market value of approximately ​$159​ per share, as of this writing. This ETF's top holdings are Amgen, Moderna and Gilead Sciences.
The Fidelity MSCI Health Care Index ETF (FHLC) is a lower-cost fund option, with a ​0.08 percent​ expense ratio and a market value of about ​$59​ per share. According to the U.S. News & World Report Money source, the FHLC one-year return was about ​18 percent​.
Keep in mind that all of these numbers are subject to change on a daily basis, so you'll want to do up-to-date research before making any purchases or speak with a qualified and trusted financial advisor. You can buy funds through the New York Stock Exchange or NYSE Arca; the latter is an electronic communications network that matches orders.
Experts agree that biotech is a volatile market, especially when you think about how the COVID-19 pandemic has impacted this particular industry. These companies compete with one another to harness and develop new technologies in the coming years, and it is expected that many of them will be merging and collaborating on projects as well. Investors should do their research and invest in biotech companies with care.