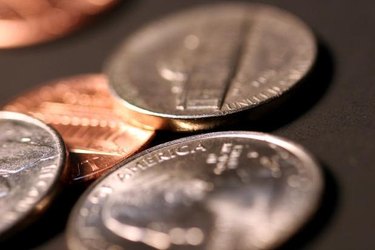 The BTK index is a collection of biotechnology stocks, most of which trade on the American Stock Exchange. Biotechnology is one of the most promising industries of the 21st century. It is from companies in this sector that state-of-the-art nanotechnology, genetics and molecular biology are being incorporated into new products and services. In terms of investment, biotech is gradually replacing the pharmaceutical industry as the source for new products, and the growing pipeline of the biotechs is attracting capital.
Identification
The BTK is the NYSE Arca Biotechnology Index. It is designed to present a cross section of the biotechnology industry. The index is composed of companies that use biological processes in the manufacturing of products or provision of services. These biological processes include molecular biology, genetic engineering, recombinant DNA technology and genomics.
History
BTK began on Oct. 18, 1991, with an initial value of 200. At that time, it was called the American Stock Exchange Biotech Index, but the American Stock Exchange was acquired by NYSE Euronext in 2008, after which it was renamed. Since its inception, the BTK has traded below 100 on several occasions, but has since moved substantially higher. The index reached 1,000 for the first time ever in August of 2009.
Composition
The stocks in the BTK index are subject to change. At the time the index first reached the 1,000 mark, there were 20 stocks total. These stocks were Human Genome Sciences (HGSI), Affymetrix Inc. (AFFX), N.A. (SQNM), Nektar Therapeutics (NKTR), Myriad Genetics Inc. (MYGN), Alexion Pharmaceuticals Inc. (ALXN), OSI Pharmaceuticals Inc (OSIP), Celgene Corp. (CELG), Lifeline Systems Inc. (LIFE), Vertex Pharmaceuticals (VRTX), Illumina Inc. (ILMN), Biogen Idec (BIIB), InterMune Inc. (ITMN), Cephalon Inc. (CEPH), Genzyme Corp. (GENZ), Amylin Pharmaceuticals Inc. (AMLN), Amgen Inc. (AMGN), Millipore Corp. (MIL), Gilead Sciences (GILD) and Applera Corp-Celera Genomics (CRA).
Weighting
The BTX is an equal dollar weighted index. This means stocks are balanced as if a fixed dollar amount of each was being purchased. Thus, stocks with low stock prices will have a larger number of shares in the index, and stocks with high prices will have a lower number of shares in the index. The number of shares is rebalanced using the closing prices on the third Friday of January, April, July and October in order to ensure the index remains equal dollar weighted.
Investing
The BTK is an index, not an investment vehicle that can be purchased or traded. Investors can purchase stocks of the individual companies in the index, even to the extent of replicating the index in their own portfolios. An easier approach, however, is to invest in an biotech exchange traded fund (ETF). The Merrill Lynch Biotech HOLDR (BBH) and the iShares Biotech fund (IBB) can both give an investor exposure to the sector. Neither is equal dollar weighted, though, and so might not provide as diversified a position as expected.