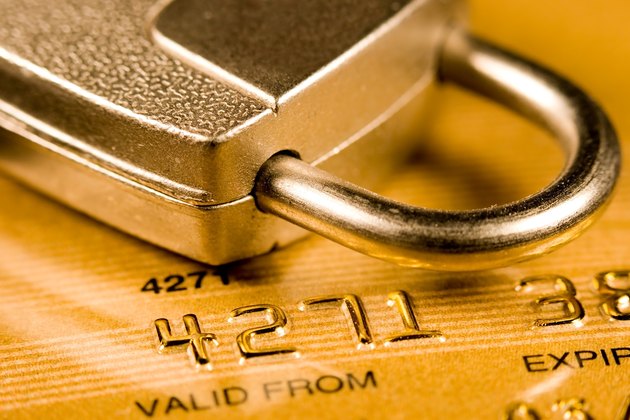 If you think you've been the victim of identity theft, acting quickly is critical. Your first step should be to call the Federal Deposit Insurance Corporation at 1-877-IDTHEFT to file a complaint and get a representative there to help you assess the situation and determine whether law enforcement needs to get involved. You'll also need to contact all three major credit bureaus -- Equifax, Experian and TransUnion -- and let them know you'll need more protection placed on your credit profile.
Report the ID Theft
You can report the identity theft by calling each credit bureau's fraud department. At Equifax the number is (800) 525-6285. For Experian call (888) 397-3742, and for TransUnion call (800) 680-7289. As an alternative, you can report the identity theft online at each of the credit bureau's websites. Each credit bureau will work with you to come up with a strategy to protect your credit history and keep unauthorized accounts from being opened.
Protect Your Credit
Once the identity theft is reported, you can select how to manage your credit while the situation gets sorted out. A fraud alert is free to place and requires the business to verify your identity before it issues credit in your name. The initial alert stays on your credit report for 90 days. If you report it to one credit reporting agency, that agency must alert the other two as well. You also can place a security freeze on the file, which keeps the credit bureau from sharing your credit report at all. This has a fee associated with it in most states, and you have to place the freeze at each of the three bureaus individually. You'll then have to lift the freeze, temporarily or permanently, the next time you want to apply for credit.