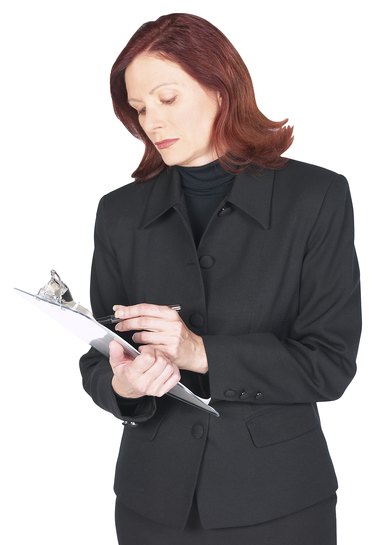 Whether you decide to refinance your manufactured home to get a lower interest rate or go from an adjustable rate to a fixed rate mortgage, the process is similar to refinancing a stick-built home. The money you save by refinancing can add up over the term of the loan. You can get an even better loan deal if you convert your stationary manufactured home from personal property to real property, pay off your high interest chattel mortgage and refinance into a traditional mortgage loan.
Step 1
Find out what your manufactured home is worth before applying for a refinance loan. The NADA Manufactured Housing Cost Guide considers a home's manufacturer, the year it was factory built, model and its length and width to arrive at an estimated book value. A lender will want to know if your home is worth at least the amount of money you are borrowing.
Step 2
Contact a licensed appraiser if the lender requests an estimate of how much your manufactured home is worth on the local housing market. This may be the case if your home is permanently affixed to a concrete foundation. Depending on recent real estate sales in your area, your home may be worth more or less than the NADA Guide Book Value. An appraiser will come out to inspect your home and take into account any extras, special features or upgrades.
Step 3
Get your stationary manufactured home classified as real property. Although a manufactured home is built in a factory and then moved to a site where it's installed, you can refinance it like any other home as long as it's placed on a permanent foundation affixing it to the land. Once your home is converted to real property, instead of paying vehicle taxes to your state's Department of Motor Vehicles, you will pay property taxes to the county in which your home is located. You will need to give up the home's motor vehicle title and record the deed describing the real property at your county courthouse.
Step 4
Show the lender your pay stubs for the past month and W-2 forms for the last two years to verify your income. If you're self-employed, the lender will want to see copies of your tax returns for the last two years along with Profit and Loss statements and any other schedules you filed with your returns. Submit bank statements for the previous three months showing how much money you have in your checking and savings accounts.
Step 5
Obtain a settlement sheet before you close on the loan. Your lender should provide you with a settlement statement listing all the closing costs. You may receive more than one statement if there are changes before the actual closing date. Bankrate.com points out that when you refinance a mortgage loan, the lender must provide you with a HUD-1 closing statement summarizing the loan terms and showing how much money you must pay at closing.
Step 6
Lock in your loan rate. A lock guarantees the interest rate for the period of time specified in the written interest rate lock agreement. Estimate the length of the lock period you will need by asking the lender how long it will take to process your refinance loan. The Mortgage Professor suggests adding another 15 days to be on the safe side in case closing on the loan is delayed. Requesting a longer lock period will come at a little higher interest rate.
Things You'll Need
NADA Guide Book Value or

Property appraisal

Documents proving income

HUD-1 closing statement

Rate lock agreement