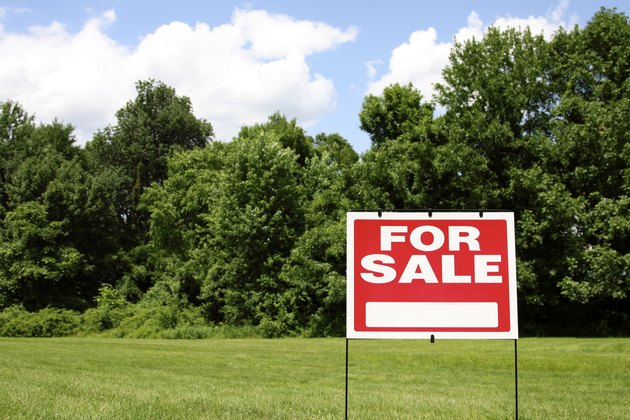 Selling land in a troubled market is challenging. Selling land fast is even more challenging. Even though it takes just one buyer to purchase a single piece of real estate finding a ready, willing and able buyer isn't always easy. Land sellers must have a grasp on the current market and also be able to detach themselves emotionally from their properties in order to do what's necessary to generate a fast sale.
Fast Land Sale Strategies
Step 1
Evaluate the local market conditions for land similar to yours. Pricing your land correctly is one key in selling it fast. But before you can price your land you need an objective understanding on what has been selling in the past six months as well as how your land compares.
Step 2
Underprice your land and set the price below the current average of recent sales. This strategy differs from pricing your land according to current market levels. Property sellers may put any price on real estate they desire, if they own it free and clear. If in the past six months, land similar to yours has sold for an average of $50,000, but current listings are at $75,000, listing your land below $50,000 will help generate a quicker sale than listing it at $60,000.
Step 3
Offer to finance the purchase of your land. One difficulty buyers experience when purchasing land is obtaining financing. Offering seller-carried financing for your land will create a larger pool of potential buyers.
Step 4
Consider financing buyers with little or no down payment as well. If a buyer can afford your monthly financing payments but doesn't have enough for a large down payment, consider offering financing along with a minimal down payment.
Step 5
Contact potential land buyers directly to see if they're interested in your property. Neighbors or contractors who are building houses in the area might be prime potential buyers for your land.
Step 6
List your land with a real estate broker specializing in land sales. Offer to pay your broker a larger commission if your land sells within a specific time frame. Larger commissions provide incentives to real estate agents to move quickly and to put in extra work in on marketing and selling your land as rapidly as possible.
Tip
Consult with your attorney before entering into a seller-carried financing contract with your land's buyer.