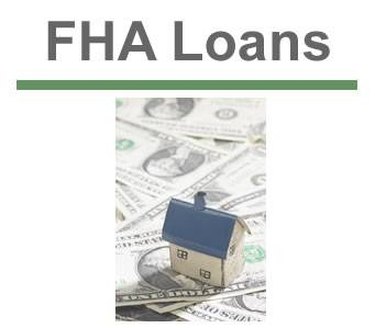 Building a home using an FHA loan can seem challenging. There are many stipulations attached to using a government-backed FHA loan when looking to finance any property, and the same holds true with building a property from the ground up. Here is how to build a home using the benefits of FHA-insured financing.
Step 1
Find an FHA-approved lender through the Housing and Urban Development website (see Resources). There will be a large list of FHA-approved lenders in your area to choose from.
Step 2
Complete a mortgage application. This will consist of answering basic questions about your residence, employment, income, credit and your money available for move in and closing costs. Fill this out as accurately as possible, and submit to your loan officer to review your credit. Once the officer has reviewed your credit history, you must provide additional documentation proving the information stated on the application.
Step 3
Compile your list of financial documentation. This normally includes your bank statements, paycheck stubs, two years of W-2 income statements and/or tax returns as well as any divorce or child support settlements. Based on your credit history, additional documentation might also be required. Prepare and submit this to your loan officer as quickly as possible.
Step 4
Be prepared to answer tough questions about any financial difficulties or credit blemishes you might have encountered. The more your loan officer knows, the better prepared she is to submit your file to the loan underwriting department to obtain a preliminary approval. This process takes 1 to 2 weeks to complete.
Step 5
Wait for an answer from the lender's underwriting department. When building you will encounter a type of approval with conditions. Conditions are items that must be met or taken care of during the construction of your new home. These conditions are typically things such as paying your current mortgage on time, increasing credit limits, improving some items of credit and others. These conditions give you adequate time to correct any problematic scenarios before the home being completed.
Step 6
Begin the construction process with the builder of your new home. Once the loan approval is complete, the builder will begin the permit and approval process of your home. During the construction process, it is imperative that you not open any new credit lines, make major purchases or have large amounts of money transferred to or from your bank account.
Step 7
Keep all of your financial documentation in one place during the construction process. Keep copies of all paycheck stubs from beginning construction through completion of construction, as well as any bank statements received since construction began. You must furnish this before construction is complete to obtain FHA loan approval.
Step 8
Submit your financial documentation to your loan officer or mortgage broker 30 to 45 days from your closing date. Your loan officer will submit this to an FHA underwriter for review and final approval.You also must provide sufficient proof that the conditions from your preliminary approval have been "cleared." Once approved, your loan officer can lock in your interest rate and prepare your closing paperwork for the home.
Step 9
Set up your closing appointment with the title company. which will give you instructions on wiring your down payment amount to its account directly from your bank. Follow this instruction completely since bringing in a personal check will delay when you receive your keys. Once you have completed all of the closing paperwork and the loan has been funded to the builder, you can take your keys, and your FHA loan is activated.
Tip
Clear loan approval conditions quickly for a easier closing process.
Things You'll Need
Bank statements

W-2s

Paycheck stubs