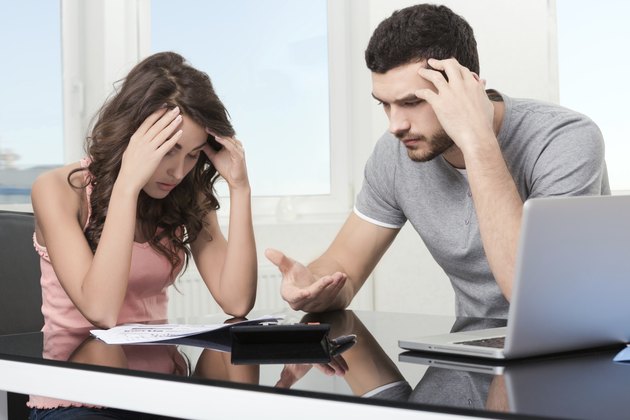 Lenders begin pre-foreclosure after several missed payments, forcing homeowners to pay, sell or relinquish ownership. If you're unable to make your mortgage payments, seek homeowner assistance from your lender or a local foreclosure-prevention organization.
Homeowners Facing Foreclosure
The pre-foreclosure period usually refers to the interim between the legal default notification and the foreclosure sale or auction. Lenders notify homeowners and the public of the outstanding mortgage debt after about three to six months of missed payments. Default notices and their delivery methods vary according to state foreclosure laws.
Seeking Pre-foreclosure Sales
Homebuyers may look for properties in pre-foreclosure to get a bargain price. Lenders sometimes allow homeowners to sell properties in pre-foreclosure, but the sale amount usually isn't enough to pay off the outstanding mortgage debt. Pre-foreclosure sales are called short sales; they involve a short payoff of the debt and help homeowners avoid foreclosure. Homeowners must get permission from their lenders to complete a short sale.