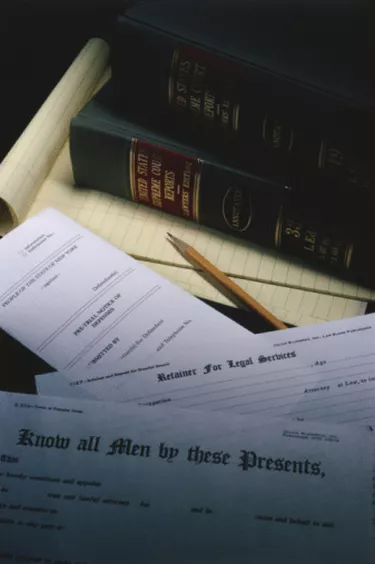 California is one of several states that allows for mortgage foreclosure through a private transaction called a trustee's sale. A substitution of trustee under a trust deed is a legal document that allows the mortgage lender to change the person or business entity that will carry out the private trustee's foreclosure sale.
Trust Deed
In California, most mortgage lenders use a trust deed to create a mortgage lien on your home or property when you take out a mortgage loan. At the time of closing on your loan, you will sign a promissory note and a trust deed. The mortgage lender will record a copy of the trust deed in the local county property records. The trust deed is the document that gives the mortgage lender legal authority to foreclose by private sale in the event that you default in paying your mortgage loan.
Trustee
Every trust deed identifies a person or business called a trustee. The trustee is the person or business authorized to carry out foreclosure after you default. The trustee is an independent third-party, typically an insurance company, attorney or foreclosure servicing business, that works for the mortgage lender.
Substitution
Most trust deeds in California simply name the title company that handled the mortgage closing as the trustee under the trust deed. However, very few title companies actually carry out foreclosure for mortgage lenders. After a mortgage borrower defaults, most mortgage lenders will replace the first trustee named in the trust deed with a new trustee, which is typically an attorney or foreclosure servicing business. The proper procedure under California state law for identifying a new trustee is through the creation and recording of a substitution of trustee.
Foreclosure Initiation
If your mortgage lender has sent you a substitution of trustee, this is typically a signal the lender is at least considering, or has already initiated, foreclosure proceedings. The lender really has no reason for recording a substitution of trustee unless the lender is at least considering foreclosure. The substitute trustee identified in the substitution of trustee will have authority to begin the private sale foreclosure process, which in California typically takes about six months to carry out.