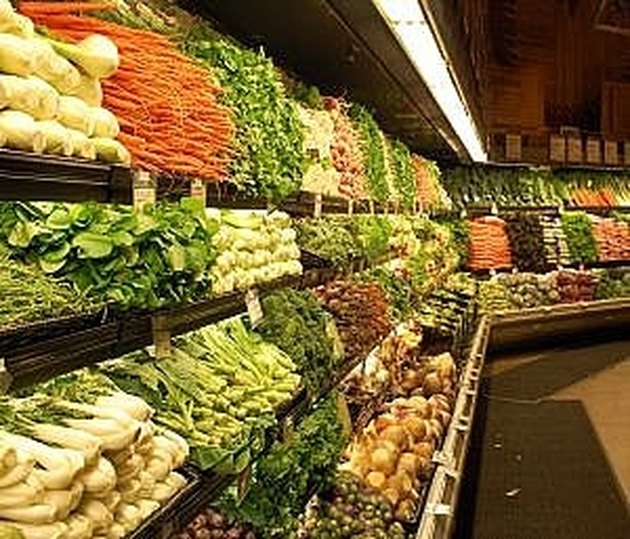 If the state of the economy or personal setbacks have hit you hard and you're having trouble putting food on the table, you may benefit from the federal food stamp program, now called the Supplemental Nutrition Assistance Program (SNAP) on the national level. If you believe you qualify for food stamps, complete an application to begin the process to receive a card accepted for payment at many grocery stores. Use these tips to get a state food stamps application and determine if you may be eligible.
Step 1
Consider using a pre-screening tool before you get a food stamps application to determine if you'll likely qualify for the program. The Food and Nutrition Service office of the U.S. Department of Agriculture (USDA) offers an eligibility tool on their website (www.snap-step1.usda.gov/fns) as a preliminary look at the program. While it doesn't guarantee benefits or mean that you won't be able to receive them, it is a good indication of where you stand. Several state agencies also offer self-screening tests on their websites.
Step 2
Receive an application for the food stamp program through your local state office since each state has different eligibility requirements, benefits and application processes. If you have trouble locating the office that manages food stamp distribution, consult a listing available through such sites as the USDA local office locator (www.fns.usda.gov/fsp/contact_info/hotlines.htm).
Step 3
Consider applying for food stamps online through your state's food stamp agency website. States such as Georgia, Iowa, Delaware, Washington, Florida, Kansas, Nebraska, Wisconsin, Tennessee, Massachusetts, New Jersey, Pennsylvania, Rhode Island, Virginia and West Virginia offer online applications, typically through the Health and Human Services Department. In addition, all states offer printable applications (in a variety of languages) that you can complete before visiting the local food stamps office.
Step 4
Get a food stamps application through your local Social Security office, as well. If you're also applying for or already receiving Supplemental Security Income (SSI), a representative at the Social Security office will also help you complete and turn in the application for the food stamp program. Get details about this assistance through the Social Security Administration (www.ssa.gov/pgm/services.htm).
Step 5
Learn additional, state-specific information (including more details on how to get a food stamps application and prepare for a food stamps eligibility interview) by calling your state's hotline. Find the contact number through the listing provided by sites such as the USDA (www.fns.usda.gov/fsp/contact_info/hotlines.htm).
Tip
When you use pre-screening tools or calculators to determine if you'll qualify for food stamps, you'll need to have financial facts on hand like your income from jobs and other money making sources, resources (such as cash and property) and expenses like rent, childcare, utilities and child support.