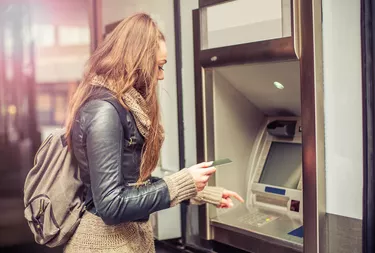 Just because banks always ask for a Social Security number doesn't mean they'll turn you away if you don't have one. Financial institutions can accept an alternative tax identification method in its place. You must be prepared to verify your identity, date of birth and address, as it is also required when opening an account.
Taxpayer Identification Numbers Accepted
To open a bank or brokerage account in the United States, you must provide a Taxpayer Identification Number. The IRS defines five types; however, banks routinely accept one of three for banking purposes:
Social Security number
Employer Identification Number

Individual Taxpayer Identification Number

Obtaining an Alternative Number
Employer Identification Number. If you operate a business, you likely already have an EIN. The IRS requires one for businesses with certain characteristics, such as those with employees or formed as a corporation or partnership. You can obtain an EIN immediately by applying online via the IRS website.
Individual Taxpayer Identification Number. ITINs are available to foreign citizens and family members who are ineligible for a Social Security number, but you must file taxes or meet other reporting obligations. To apply for an ITIN, you must submit Form W-7, Application for IRS Individual Taxpayer Identification Number, by mail, along with a recent tax return and proof of identity, to: Internal Revenue Service, Austin Service Center, ITIN Operation, P.O. Box 149342, Austin, TX 78714-9342.
Proof of Identity
You must verify your identity when opening an account. It doesn't matter what bank you go to because all banks are required to do so under federal law. Although there isn't a universal list of acceptable identification documents, a handful are routinely accepted by banks, including:
Passport
Government-issued driver's license or identification card
Lawful permanent resident card
Military identification

If you are not an American citizen or lawful permanent resident, you can usually provide your foreign passport with a valid I-94 stamp. The I-94 is the Arrival/Departure record border officials stamp on the passport of foreign travelers when they enter and exit the country.
Proof of Birthdate and Address
You must also supply proof of your birthdate and home address. Several identification documents already satisfy this requirement, such as a passport and driver's license. Birth certificates are also routinely accepted for this purpose. When it comes to verifying your address, the documents accepted vary widely from bank to bank as some are more flexible than others. Utility bills, lease or mortgage agreement and voter registration card are often accepted.
Tip
Contact your bank to confirm what it deems acceptable proof before visiting the branch to ensure you bring the correct documents.