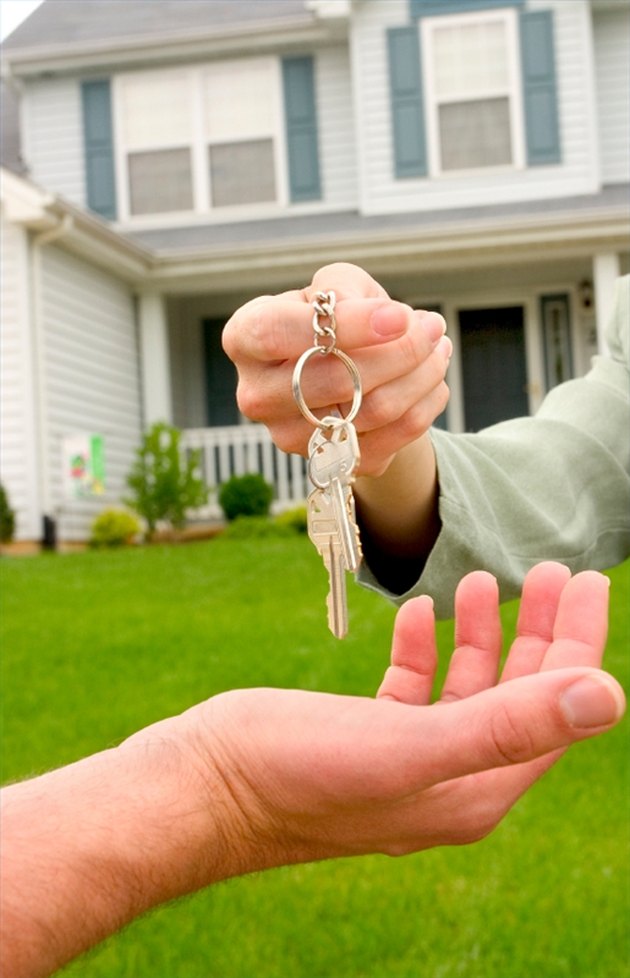 Owning a home is an American dream. But some people don't have the opportunity to achieve this goal. Bad credit, no credit history or little cash stops many people from qualifying for a home loan. Yet there are ways to obtain a no-money-down mortgage with less-than-perfect credit. The key is finding the right lenders and choosing the right loan program. This requires research and patience.
Step 1
Raise your credit score above 600. While some lenders offer no-money-down mortgages to people with bad credit, borrowers must meet the minimum requirements. Lenders rarely offer loans to people with credit scores below 600. Thus, it's essential to order a copy of your credit report and credit score, and if necessary, take steps to raise a low score. This includes reducing your debts and paying your credit cards on time.
Step 2
Contact a mortgage broker. Mortgage lenders prefer prime applicants, and some lenders don't offer no-money-down mortgage loans to people with bad credit. Mortgage brokers have relationships with several banks and mortgage companies, and they'll help you find a lender. Because brokers work on commission, inquire about fees before choosing a company.
Step 3
Consider a lease-to-own property. If a mortgage broker cannot find a lender, a rent-to-own agreement may be a solution. Find a motivated home seller and propose a lease-to-own arrangement. You agree to rent the property for a specified term, during which a percentage of your rent payments go toward your down payment. Once you've had time to improve your credit, you'll apply for a mortgage loan and take ownership of the property.
Step 4
Find a co-signer for the mortgage loan. Ask a close relative to become a co-debtor on your home loan. If they have an excellent credit history and sufficient income, this can improve your odds of obtaining 100 percent financing with bad credit.
Things You'll Need
Credit report

Mortgage broker

Settlement fees