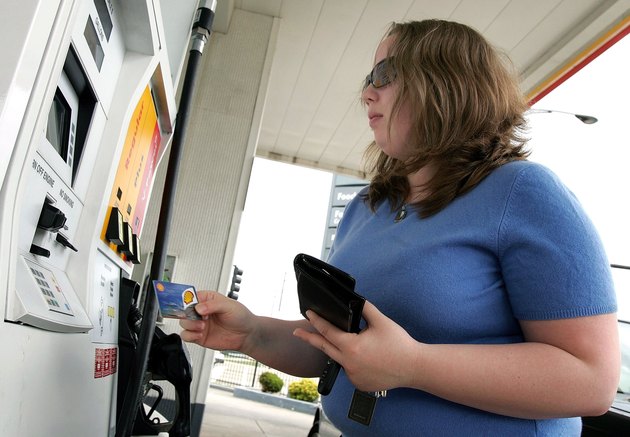 Shell customers can take advantage of several credit cards that reward loyal customers with discounts on gas, including the Shell Drive for Five and Shell Platinum MasterCard. Citi administers both credit cards. Customers can apply for either card online, at any Shell station, or over the phone.
Via Shell Website
To apply online, go to Shell's website and click on the link "apply or manage your credit account" found at the bottom of the page. From the Shell credit card page, choose which credit card you want to apply for and click on the link for that card. The Shell website directs you to the Citi website and the online application.
In-Person
You can also get an application from a cashier at any Shell station to fill out and hand in to the cashier. You can also mail it in to the address on the application. If you want to apply over the phone, call 1-888-987-4355 for the Drive for Five card and 1-877-697-4355 for the Platinum MasterCard to have a customer service rep take all your application information.
Application Information
Shell will only accept credit applications from United States citizens at least 18 years old. The form asks for basic personal information, as well as your annual salary and wages. Use the "other income" box to include additional income you have access to if you Citi to consider it for the application.
Approval Process
It is possible to get instant approval by phone or online. Paper applications from the store typically take four weeks for a decision. If approved, Citi mails the card within 14 days, with a credit limit based on your credit score and history.