Sales tax in the United States is usually levied as a "destination tax," which means that it's imposed regardless of your state or country of residence. That means that, as a rule of thumb, international visitors can't get a refund for general sales tax paid in the United States. Fortunately, a few U.S. states allow refunds and a handful don't charge sales tax at all.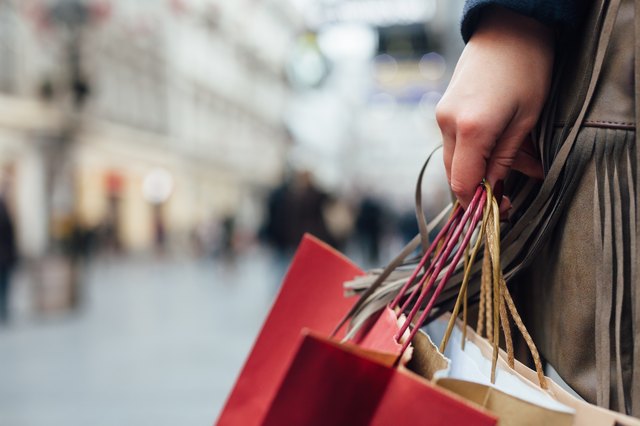 credit: Kikovic/iStock/GettyImages
How Sales Tax Works in the U.S.
The federal government does not levy sales tax. Instead, sales tax is charged at the local level. Of the 50 U.S. states at the time of publication, 45 levy a general sales tax or a gross receipts tax. Sales tax is paid by the customer and collected by the business, which then forwards it to the state taxing authority. A gross receipts taxed is levied on the business itself rather than the customer. However, it's common for businesses to pass the gross receipts tax onto the customer as a separate charge or by raising the sales price.
Within a state, the sales tax rates in cities and counties can vary. For example, sales tax </ahref="http:>can be as low as 2.9 percent in Colorado or as high as 13.78 percent at certain locations in Alabama.
State Sales Tax Refunds
At the time of this writing, two states refund sales tax to international visitors: Louisiana and Texas. Even then, international visitors can only claim refunds from purchases made with participating merchants.
To claim a refund for sales tax in Louisiana, show your passport to participating merchants and ask for a tax refund voucher. Redeem the sales tax by showing your vouchers and receipts to a representative at one of the refund centers around Louisiana. You can also redeem the vouchers by mail.
To get your refund for purchases made in Texas, save your receipts from stores that participate in the refund program. Bring your receipts, along with the merchandise purchased, to a Texas refund site and show your passport, visa and flight information to collect your cash.
Avoiding Sales Tax
Although there's not much you can do after the fact, you can avoid paying sales tax if your travel plans allow some flexibility. If possible, do your shopping in a state that doesn't charge a sales tax. These five states are:
Oregon

New Hampshire
Delaware
Montana
Alaska
If you can't make it to a sales-tax-free state, talk to the merchant about shipping goods directly to your home address. Goods that are shipped outside of the state of origin are often exempt from sales tax.