Unfortunately, there are few ways to obtain a comprehensive report of your driving record for free. However, you can get reports with various types of information about your driving history for free or cheap. The report that you choose depends entirely on the type of information you are seeking, the purpose of your inquiry and how much you are willing to spend.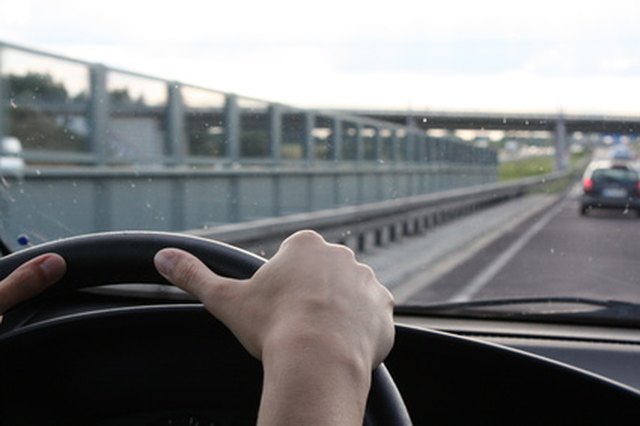 Step
Search online for driving record services that meet your needs. Some reports will come from government agencies; others are generated by private companies. If you need to obtain a report for employment purposes, the condensed information offered by many companies found online is usually sufficient. You can sometimes obtain these reports free of charge, but they won't necessarily be thorough. Use this system for the basics.
Step
Go to your local department of motor vehicles. Every office where driver's license services are offered can print you out a copy of your official driving record. If you are paying a fine for a citation, they often will give you your report along with your payment receipt. Fees for this service vary from state to state and county to county. Some offices will simply print your report for you for free upon request. Others charge a fee. Fees are usually minimal and can vary depending upon how many years of history you request. Call your local office to find out what its policies are. In general, getting one of these reports is your best bet. Not only are you assured of the accuracy of information, the cost is often nothing.
Step
Ask your car insurance carrier to provide you with a copy of your driving record. When you sign up for a policy, the company obtains a report of your driving history to help determine the rates you'll be charged Because the company pays for this report, it may not be too keen on sharing it, but some companies will. If you have access to online services with your carrier, log in and search the site for your record. It may be right there waiting for you. If not, give the company a call and ask.
Step
Obtain a free CLUE report. A recent amendment to the Fair Credit Reporting Act provides for the right to obtain free information about insurance claims. This includes both personal property claims and auto claims. This report is available online at the Choice Trust website. This website also offers a free criminal background and public records report. The information provided in these reports will not necessarily include traffic citations. The driving information that is generated will only include incidents related to insurance claims and those that went to court.
Step
Decide which option for obtaining a driving report works best for your needs and order the report. Usually the process is instantaneous, but you may have to wait a few days to receive your report. Depending upon where you obtain the report, you will receive an email copy, a hard copy by mail or a hard copy printed out for you at the website. Make sure to get multiple copies for future use.