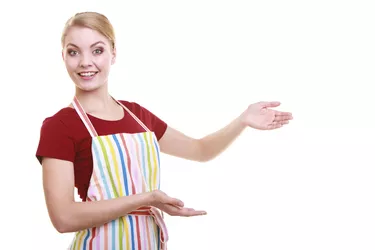 Sam's Club, a subsidiary of the Walmart corporation, is a membership-only warehouse club. The retailer offers consumers a variety of products in bulk volume, including groceries, household goods, apparel, medicine and more, at discounted prices. There are also several ways that members can obtain free food or product samples throughout the year.
Free Food and Beverage Samples
Sam's Club employs in-store demonstration presenters to allow members to sample select food and beverages, as well as see a household product such as a vacuum or kitchen knife set in use. According to the Sam's Club website, demo associates spend about 16 million hours each year on sampling events. Busier times of the week, such as Saturday and Sunday, typically have a larger variety of free samples available. Members can find sample stations in the grocery department as well as on various aisle-end caps. In November 2014, almost 600 Sam's Club locations featured a three-day "Holiday Taste of Sam's Club" event where members sampled over 47 different menu selections.
Free Product Samples
Sam's Club also offers members an in-home sampling option on the Sam's Club website. Samples typically include household and beauty products and will be mailed directly to the member's house upon request. Samples are for Sam's Club members only and are available while supplies last.