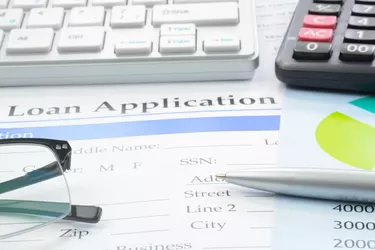 We've all been there. Life's moving along nicely and then … boom! Something goes wrong that's going to cost you a fair bit of money that's not sitting there in your bank account waiting for you to need it. Flex loans are designed to help with unexpected expenses and Citi offers one.
These loans let you lay your hands on cash within a reasonably short period of time without going through an arduous application process. But as with any type of loan, there are some drawbacks.
How Does a Citi Flex Loan Work?
The Citi Flex Loan allows Citi customers to draw cash from your Citi credit card account up to your existing available credit limit, but there's a minimum loan amount of $500. Citi says you can have the money as a direct deposit to your bank account within one business day, or have a check mailed to you. A flex loan isn't a balance transfer, and it's not considered a cash advance.
The adjusted new balance on your credit card statement will show your card balance less the loan proceeds. Your flex loan balance should appear separately as Citi Flex Loan proceeds. Crixeo News & Reviews indicates that the amount of the loan won't increase your card's credit limit. You'll still have a $5,000 credit limit on your card if that's what it was before you took a Flex Loan for $3,000. Your limit doesn't increase to $8,000. You have $2,000 in charging room left on your card.
Unfortunately, Citi Flex Loans are only available to Citi cardholders, and not all cardholders are eligible.
Citi Flex Loan vs. Citi Flex Pay
Citi Flex Pay includes transactions made with your credit card that you've elected to pay according to a fixed payment schedule over a specified period of time. This option isn't the same as a Citi Flex Loan. You're essentially paying these purchases off separately from your regular credit card balance.
This can come in handy, too, if you find yourself in a position where you must make an unanticipated, large purchase.
The Citi Flex Plan is a basket that holds the Citi Flex Loan and Flex Pay options. Citi indicates that these debts are subject to their own APR, separate from that which applies to your regular credit card balance. You automatically create a Flex Plan when you take a Flex Loan or arrange for Flex pay terms.
Monthly Payments and Interest Rate
Flex Loan terms are, well, flexible. You can choose from a few offered repayment terms at the time you take out the loan and you'll know what your monthly payment is going to be right from the start before you take the loan. Bankrate indicates that you can change the term during your loan process.
As for interest, Citi Flex Loans come with a fixed APR that remains the same for the term of the repayment period. It's usually at a lower rate than the annual percentage rate you'll pay on your credit card balance, although it may be more than you'd pay on a personal loan. There are no origination fees and no prepayment penalties. You'll be alerted to your APR at the time you arrange to take the loan.
Keep in mind that the loan is an extra payment per month. It's not part of the payment you make toward your credit card balance, although your total minimum payment due each month will appear on your statement and cover both debts. Late fees will apply if you miss a payment, just as they would with your credit card or any other type of loan or line of credit.
Effect on Your Credit Report
Your credit score won't be dinged by an inquiry when you take out the loan because Citi says it doesn't do a credit check. That said, the loan balance will still affect your credit score because it increases your credit utilization and your score comes down as your credit utilization rises. If you have excellent credit, it may be worth it to you.
Unfortunately, Citi Flex Loans are only available to Citi cardholders, and not all cardholders are eligible. It can depend on a few factors, including your income and overall creditworthiness. Citi indicates that only those customers who receive an offer are eligible for this loan. The offer should appear on your credit card statement or your online Citi account.
There's no application process or wait for a financial decision on your request because this loan simply taps into credit you already have: your existing credit line on your Citi card.