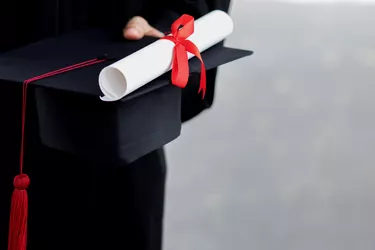 Law school is known for being a hefty investment. The yearly cost is on the rise, with the average tuition of a full-time program projected to reach over ​$55,000 in 2022​. But if a law degree is in your future, there are ways to make it more affordable.
Get Prepared for the Cost of Law School
Get a handle on your expenses and inventory your savings and debt. Get a picture of what you can afford to spend per year after any potential sources of external funding. This is your ​student contribution,​ and you want to have an idea of what it is as you look at law schools.
Pick an Affordable Law School and City
Consider all the expenses associated with your education. It can vary widely from one institution to another, depending on the school itself and the setting it's in.
Tuition is the first price tag, followed by:
​Living expenses​: accommodations, utilities, meals and transportation
​Incidental expenses of law school​: books, applications and exams
Each law school establishes a Cost of Attendance (COA) that will be communicated on their website. It shows you what that school actually costs and also represents the maximum amount of financial aid you can receive for the academic year.
Explore Each School's Award Package
In addition to what a school costs, you'll want to check out how much it gives away. Learn as much as you can about how much aid students receive and how much debt they graduate with. In addition to federal aid, some programs have more than others in terms of school-specific scholarships.
If your workplace offers ​tuition reimbursement​, get in on that deal. Find out the application details – and any post-graduation obligations to your employer – from your human resources department.
This is the money you want to find first because it doesn't need to be paid back. It's well worth putting in the research here to find out what is available to you. There are funds available based on merit, financial need, organization affiliation, as well as diversity and inclusion initiatives.
The Law School Admission Council has a great list. Any law school you are considering will list institution-specific grants and scholarships on their website. The American Bar Association recommends getting an appointment with the school's financial aid office and a financial advisor.
If your workplace offers ​tuition reimbursement​, get in on that deal. Find out the application details – and any post-graduation obligations to your employer – from your human resources department.
If you have military service, check into what types of tuition assistance or grants may be available to you to pursue a career in law.
Educational Loans: Federal and Private
Law school students can borrow ​up to $20,500 each academic year​ through the Federal Direct Unsubsidized Loan program. These loans offer a grace period of six months after graduation before repayment begins. These are relatively low-interest loans, and the rate is updated regularly on the Federal Student Aid website.
Direct Grad Plus Loans are available from the U.S. Department of Education to borrowers with good credit. You can borrow right up to ​the amount of the COA​ of the school you are attending, and repayment is deferred for six months. The current interest rate is posted on the website.
​Private Loans​ are an option for those who don't qualify for federal loans or need funds in addition to federal programs. Like any bank loan, these are based upon creditworthiness and whether the bank will work with you.
If you are a busy adult with a family or career, or if you just can't afford school without working at the same time, a part-time program has benefits:
Flexible schedule
Lower up-front cost
Allows you to continue working
But this will extend your overall program by a year or more, so the total cost may be higher in the end. When researching grants and scholarships, see if part-time attendance affects eligibility for funding.
A work-study agreement, such as a teaching or research assistantship, isn't often available to first-year students but typically opens up in the third year, depending on the law school. Pay will vary from school to school, but it's another way to lower the cost of your law degree.
While law school is certainly a large investment, there are plenty of ways to cut down on your overall expenses. Research schools and pick an affordable option, find as much non-repayable funding as possible and limit how much you have to take out in student loans.