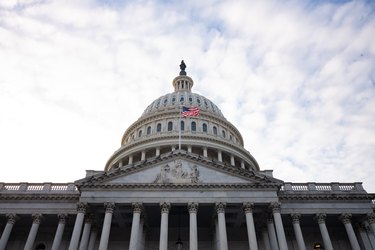 Earlier this week, Congress got its act together on arguably the nation's most pressing issue and passed a relief bill to address COVID-19's effect on our economy. The stimulus package includes $600 payouts for millions of Americans, support for struggling small businesses, aid for vaccine distribution and unemployment insurance, and much more. Unfortunately, because this is 2020 and nothing is straightforward anymore, all that is in danger of falling through.
In order to become law and go into effect, the relief bill needs the president's signature, and so far, President Trump has not accepted the bill's provisions. For a brief moment, it seemed this might be because Trump actually wanted the package to increase individual relief from $600 to $2,000, a measure which found widespread support among Democratic representatives. That's no longer on the table, after the proposal died in committee.
If the federal government can't pass COVID relief spending before the end of the year, we're all back to Square One. A new Congress will be sworn in on Jan. 3, 2021, and any legislation that was in waiting at the end of 2020 is no longer in contention. This has direct implications for everything from an eviction moratorium on renters to the Pandemic Unemployment Assistance program to food stamp program benefits, not to mention how quickly we can buy and distribute COVID vaccines.
Your elected representatives work for you even over the holiday season, so if you've got an opinion about the matter, now is the time to let them know.