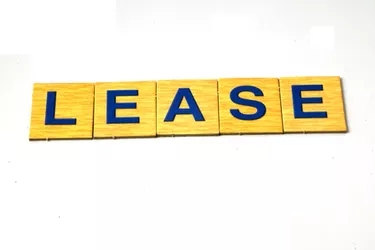 A lease is a binding contract between landlord and tenant that cannot usually be terminated unilaterally. Tenants in Ohio who need or want to terminate a lease either need to negotiate with their landlord or demonstrate that a landlord did not meet her responsibilities under the terms of the lease.
Negotiate
Step 1
Contact your landlord or property management company as soon as you know that you will need to leave. Be honest with your landlord about your reasons for leaving: If you need to terminate your lease for financial reasons, your landlord may be able to reduce your rent or allow you to take in a roommate. If you have to move because of a new job, your landlord or management company may have property in that area that you could rent.
Step 2
Offer to help find a new tenant. While the law does require a landlord to make a good-faith effort to find a new tenant after the original tenant breaks the lease, you can stay in your landlord's good graces by helping out.
Step 3
Get your lease termination in writing. Many people make the mistake of "giving notice" and thinking that all they will lose is their security deposit. However, tenants are responsible for all of the rent due under their lease until, and unless, the landlord is able to re-rent the unit. Make sure that you have written proof that your landlord has released you from the lease.
Landlord Neglect
Step 1
Write your landlord a letter explaining that she has failed to meet her responsibilities to properly maintain the unit under the lease and, if appropriate, under local building codes. Describe, in detail, the problems that need to be addressed.
Step 2
Send or deliver this letter to your landlord at the address to which you normally send your rent. For your protection, keep a copy of the letter and send it via certified mail.
Step 3
Give your landlord a reasonable period of time to fix the problem, depending on its severity. You are not obligated to give the landlord more than 30 days to resolve the issue.
Step 4
Send your landlord notice that you are terminating the lease if the problem is not corrected.
Tip
If you are terminating your lease due to landlord neglect, be sure to document the problems carefully. Take pictures, and ask friends and try and get witnesses who can testify to the problems in court.
Warning
In order to terminate your lease due to landlord neglect, you must be current on your rent.
It is a good idea to contact a tenant's union or lawyer prior to terminating your lease: Either may be able to help you protect your rights.