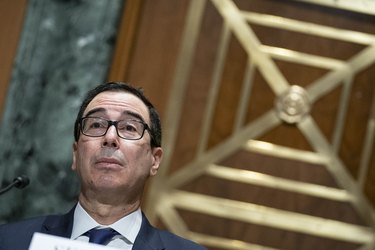 The news is in, at the last possible minute: Congress has approved a $900 billion COVID-19 relief bill that's going to include individual payouts. If you've been hurting during the pandemic economy, you can expect a deposit from the federal government soon, along with extensions on other valuable and vital financial sore spots.
For those making under $75,000 a year, individuals and children can expect a $600 check, perhaps before the end of 2020, according to Treasury Secretary Steven Mnuchin. The bill also provides for small business protection, an extension of an eviction moratorium to keep people in their homes, and expanded funding for unemployment insurance. That means the $300 weekly help is here for a little while longer; it was set to expire on Dec. 26, along with many other aspects of the March CARES Act, which initially put $1,200 into Americans' wallets.
Not everyone is happy about this development, particularly those who believe the moment calls for a much bigger infusion of cash into the economy. Americans in particular have endured a bruising 2020, with sky-high unemployment and underemployment, rising home prices, deadlocked political institutions, food shortages, mail disruptions, and the COVID-19 pandemic itself. This bill is decidedly just a stopgap measure, with certain protections only in place through the end of January. At that point, it will be a new federal government's problem, but if you've got opinions about how it should resolve, there's no bad time to contact your elected representatives and let them know.