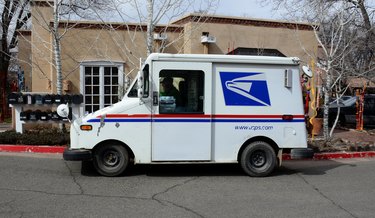 Whatever you thought 2020 was going to look like, the reality is almost certainly vastly different. Huge swaths of American society are shut down, some without any idea of whether they'll come back. More than 10 million adults have claimed unemployment in the past few weeks, many times the record highs of the 2008 Great Recession.
Thankfully, the first federal relief and stimulus bill is also on its way. Many of us can look forward to $1,200 checks to help float us through job uncertainty, financial insecurity, and even housing troubles. (One in 3 American renters did not pay rent on April 1, according to reports.) Depending on cost of living wherever you live, that stimulus check could give you a small cushion or a huge boost. If you make less than $75,000 and paid taxes last year, you could see it in your bank account by April 14. The tax filing service Intuit has also developed a process that might goose deposits along.
Paper checks are also going out beginning April 24; the government is staggering disbursement based on income. The U.S. Postal Service, while in dire straits itself at present, offers a free online tool that might help assuage your worries. Informed Delivery "allows you to view greyscale images of the exterior, address side of letter-sized mailpieces," according to its website. You can also use it to track packages and reschedule deliveries. Create an account and verify your identity to be ready when your check comes in the mail.