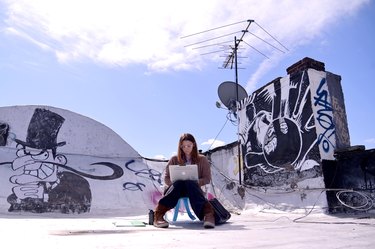 At the beginning of March, COVID-19 was a small, if worrying story that probably wasn't top of mind for most Americans. Now with April bearing down on us, one-quarter of the total population is under varying degrees of government-recommended lockdown to stop the spread of the disease. With the economy shedding jobs (or at least paychecks), as nonessential businesses close their doors, millions are now worried about keeping a roof over their heads.
The news is mixed, and unevenly distributed. If you've got a mortgage, congratulations — the federal government is offering options for homeowners to delay or mitigate mortgage payments for up to a year. It's not automatic, and it does require that you get in touch with your lender to register your interest and to figure out next steps; you can't just stop paying without a hit to your credit. Regulators are worried that mass nonpayment in the housing sector could hollow out whole industries, at a time when the economy as a whole and the markets in particular are already feeling precarious.
Renters, however, are still waiting for guidance. Legislators in Congress are cobbling together a relief package which may include direct cash payment to certain Americans, but critics have decried any one-time payments that won't defray systemic poverty, sky-high rents, and other realities. Even guidance from state, federal, and local officials doesn't have teeth unless it becomes law. Until your city or state issues definitive verdicts on a rent freeze or other action, get in touch with your landlord if you're experiencing financial hardship, particularly due to the coronavirus. Get in touch with your elected representatives if you want your voice heard on rent issues under a pandemic.