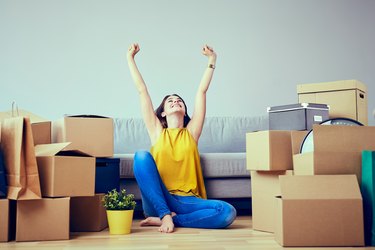 The end of your lease can be an exciting time. If you've already renewed, you can look forward to another year or two in a space you've been cultivating already. If you've decided to move on, you have a whole new slate of opportunities for shaping your habitat.
First, however, you have to get through the moving out part — a tremendous hassle no matter how much you like the new place or how sick you are of the old. Budgeting for a move can involve many factors, but one you're probably counting on is recovering your security deposit. That may feel like ransom for tenants' good behavior, especially if you're not clear on your landlord's standards.
The phrase you'll want to research is "normal wear and tear." Obviously ​normal​ is doing a lot of work there, but that description can get much more specific. That's where Landlordology's Laura Agadoni steps in, with "The Ultimate Guide to 'Normal Wear and Tear.'" The whole blog is a great resource for individual states' tenant laws and more, but this post in particular drills down into how to gauge differences between the usual damage just living in a place entails and what's excessive enough to warrant losing your deposit.
Agadoni also lays out some tactics tenants can use to fend off one final bill from the landlord, as well as links to federal guidelines on appliances and materials' normal life expectancy. When in doubt, you'll always want to document issues with writing and photos or video; before and after evidence is the best of all. With this kind of data on your side, you're far more likely to get that deposit back where in belongs, in your bank account.