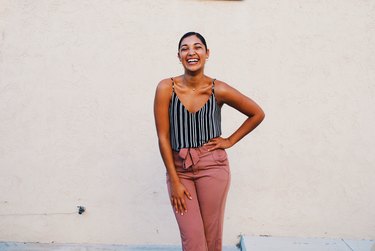 It's been quite a while since crediting agencies have been the subject of cheerful headlines. Last year, Equifax gave nearly half of U.S. adults white hairs, thanks to an unreported data breach that opened up the possibility of massive identity theft. This week, however, the three major agencies might be a little bit on their way back into our good books.
The creditors Equifax, Experian, and TransUnion have been updating their credit reporting processes, refining how they calculate your three-digit credit score. This is the thing that can make or break how much you spend on some major life purchases, like a car, a condo, or a business loan. The creditors' new formula seems to be tilting toward zeroing out older bad credit history.
The Federal Reserve Bank of New York reported last month that collections agencies in particular are collecting from fewer Americans than the 2008–2012 peak of the Great Recession. About 1 in 5 people with credit scores below 620 saw 30-point or more increases, vaulting them from a poor credit rating to fair. Even smaller credit-dinging factors, like traffic tickets or library fines, are being wiped out in some cases.
If you want to check your credit score, you can get free reports from each of the major agencies, but be careful: Some "free" credit reporting services aren't actually all that free. For your best bet, go to AnnualCreditReport.com, the only free credit reporting site that is officially recognized by the Federal Trade Commission. If your score has gone up, that can be a great time to renegotiate interest rates to save yourself some significant dollars; CNBC spoke to some experts for further advice. There's no time like the present to see if you can get a better deal for yourself.