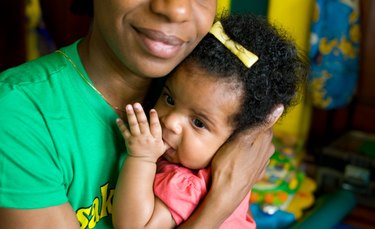 This week, Sen. Marco Rubio of Florida announced he will introduce a bill to Congress that formalizes paid family leave for new parents. It's a cause that should be easy to get behind, and it's no secret that the United States has a very long way to go when it comes to supporting new parents.
Some analysts aren't entirely convinced, though. (No surprise: It is politics, after all.) Rubio plans to give out monthly payments to new parents to help with the costs of raising an infant. That money is coming from Social Security — and in return for using funds through the forthcoming Economic Security for New Parents Act, parents would ultimately be required to delay retirement up to six months when the time comes.
"Our proposal would be a consistent application of Social Security's original principle — to provide assistance to dependents in our care — to the challenges of today," Rubio writes in USA Today. But even the conservative publication Reason is skeptical: "Lawmakers should let the market work this out instead of introducing new incentives that could leave small businesses and job-seeking women worse off," writes editor Joe Setyon.
On the other side of the aisle, critics assert that the proposed policy isn't relief, but a loan, one that will come due at yet another vulnerable time in a person's life. American workers "should not be forced to choose between taking leave they need now or full retirement benefits," Christine Blackburn, policy director of the American Sustainable Business Council, told Quartz.
No matter how this shakes out, issues like family leave and child care costs aren't going to fix themselves. If you have ideas or opinions about how to address these and other worker concerns, get in touch with your elected representatives. Even if you feel cynical about government, they are there to listen to you.