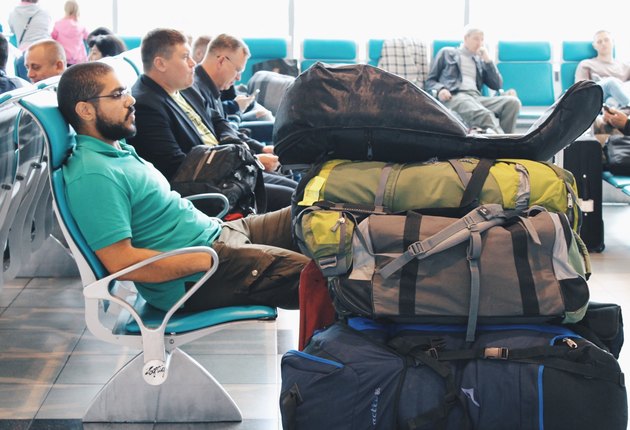 The cynics call it theater, while the comedians ask how tiny shampoo is a national security threat. All of us have had to budget more time at the airport for the ever-changing rules set by the Transportation Security Administration. If you've only just come to terms with taking off your shoes and chugging your water bottle before getting X-rayed, brace yourself — it may be getting worse.
Over the weekend, the Houston Chronicle reported an uptick in a new TSA screening suggestion. Passengers at airports across the country say that TSA agents have been asking them to remove all snacks from their carryon bags before sending them through security. Like with laptops, watches, and bobby pins, you may now be required to place food items in a separate tray.
This isn't a universal rule (yet). Individual TSA teams are using their discretion in asking for the additional steps. A TSA representative told the Chronicle that "[s]ome foods and some organic materials can bear a strong resemblance to explosive materials," though he could not provide further information as to how that worked. The resemblance is allegedly more likely to slow down screening lines thanks to time-consuming hand-searching.
The TSA also claims that 96 percent of passengers only wait 20 minutes or less in security lines overall. It's a frustrating development, particularly if you're trying to save a little cash by not spending at airport shops. But until we know more, it might be worth your while to keep that bag of trail mix in your carryon's most convenient outer pocket.