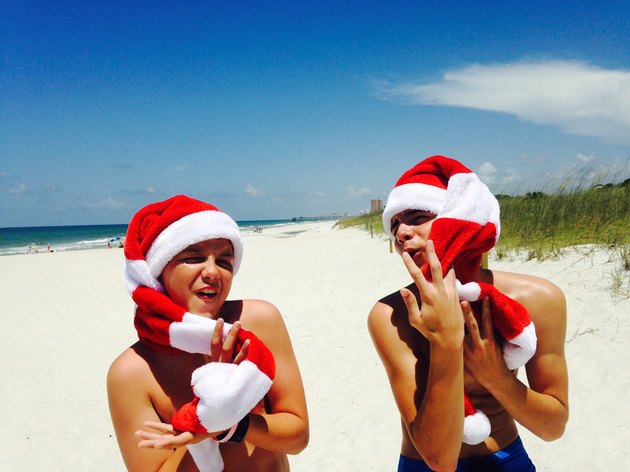 Christmas in July is supposed to be a marketing stunt and not much more. Because it's 2018, however, nothing is safe. The holiday season, in fact, is already underway.
This week, the department store Kohl's announced it was already hiring seasonal workers for the end of the year at more than 300 stores throughout the U.S. Some analysts say this is what it's going to take now for traditional businesses to compete against online mega-retailers like Amazon. These seasonal workers won't have to wait for Black Friday to get started, either: According to store representatives, this early start will give employees the training and experience they need for optimal customer service come crunch time.
Existing employees worried about their hours need not worry either. Like Walmart last year, Kohl's will offer current staff their pick of paid time before doling it out to temporary workers. Meanwhile, Target offered its seasonal workforce higher wages in 2017 as it works toward paying its employees $15 an hour by 2020.
These moves are largely down to low unemployment numbers, though remember that it pays to be skeptical about those claims. Whether they're enough to counteract spending preferences may be another story. Last year, millennials reported that they're kind of over Christmas spending; even if they do want to put money into gifts, they're overall more interested in experiences than the kinds of home goods places like Kohl's offer. No matter what, whether you're applying for the work or getting ready to open your wallet, all anyone ever wants in service work is to be treated with respect. It's never too early to practice that.