If you've ever rented a car, you're likely all too aware of the insurance that companies offer. As you read over the fine print on the contract, you may start to wonder if turning insurance down is such a good idea. However, you may not realize that your own auto insurance probably covers you if you're in an accident in a rental vehicle, with some exclusions. If you're using the car for a family vacation or on that trip to visit your parents, for instance, you'll likely find you're covered. You may even be insured if you're on a business trip. Before you take the keys to your next rental car, make sure you know everything you need to about rental car insurance.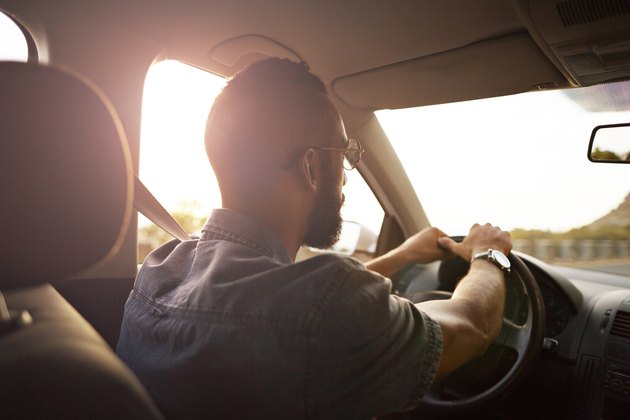 What Is Rental Car Insurance?
When you rent a car, you face the same risks of an accident as you would if you were driving your own vehicle. Capitalizing on this, rental companies try to convince you to pay an extra daily fee for insurance on the car you're borrowing. They may even have you sign a waiver stating that you are responsible for any accidents that happen. There are four coverage options available: a loss-damage waiver, in which you pay for coverage if the car is stolen or damaged; liability coverage, which takes care of lawsuits from victims of an accident at which you are at fault; personal accident insurance, through which your medical costs will be covered; and personal effects coverage, which pays for any of your belongings that might be stolen from the vehicle.
How Much Is Insurance for a Rental Car?
The cost of insurance can vary dramatically from one company to another, but Enterprise quotes a rate of $8.99 to $29.99 per day for its damage waiver coverage. Even if you split the difference and assume it's only $15 per day, that's $105 for a seven-day vacation. Considering the daily cost to rent the car itself is usually within this range, it's important to think twice before agreeing to it.
Is Rental Car Insurance Worth It?
Before you leave for your trip, you should make a quick call to your car insurance provider and determine exactly what will be covered if you're driving a rental car. If you have a high deductible, you may find that a rock that cracks the rental car's windshield can come with a serious bill when you return the car. Additionally, if you use a credit card to rent the car, you may find that you have protection that way, so it may be worth a call to check on that before you visit the rental desk, as well. As with any insurance, you're paying for peace of mind.
International Rental Car Insurance
If you're planning to rent a car outside of the U.S., though, things can get a little sticky. Your car insurance may not cover any accidents that happen in another country, so it's important to check before you go. Things are a little clearer cut in this instance. Compare the costs of getting extra coverage through a travel insurance provider versus purchasing it from the car rental company once you arrive at your destination.
Other Things to Consider
Even if your regular insurance covers rental cars, there is one major caution from the experts. A charge called "diminished value" won't be covered by your own insurance policy, which could leave you paying thousands of dollars. With diminished value, the rental company charges you for the loss in value that comes from having a vehicle with an accident history. The rental company could also hit you with a charge for "loss of use," forcing you to pay for the days that the car couldn't be rented.