California's sales and use tax adds 7.5 percent, as of 2015, to purchases of jewelry and other personal items, such as watches, from a jewelry store. The tax also applies to labor costs for refinishing or engraving work on jewelry, but exempts repair charges. There are a few legal methods to avoid the tax and the accompanying record-keeping that's required from store owners.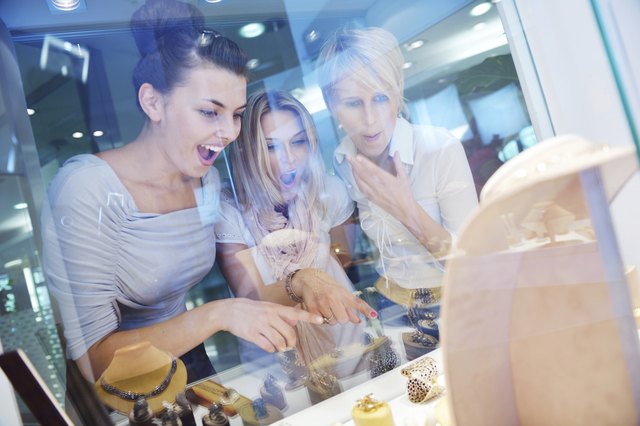 credit: .shock/iStock/Getty Images
Step
Deliver the merchandise out of state, and directly, to a customer who does not intend to use the jewelry in California. This should be documented by the delivery records, as well as an invoice showing the out-of-state address of the purchaser. Proof of shipping insurance also provides confirmation that the purchase qualified for this exemption.
Step
Defer the payment of taxes by offering the customer a layaway purchase. Any initial payment by the customer to hold the item is a non-taxable deposit. You'll have to include this fee in the final purchase price, but the purchase is not reported in full until the buyer takes possession. If the customer cancels the sale and returns the item, then no sales tax is due.
Step
Donate the item to a qualified nonprofit or government organization. The general guidelines used in California follow those laid out in the Internal Revenue Code for educational, literary, religious or scientific groups. These donations are exempt, but California law requires the item be purchased for resale and not be used for any other purpose before the donation is made.