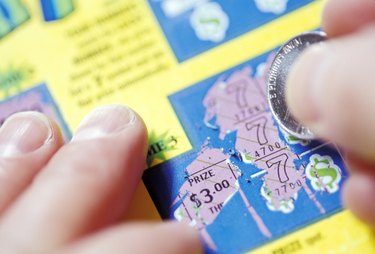 Gambling winnings in Kentucky are subject to both state and federal income taxes. That includes lottery prizes, no matter how large or how small. For larger prizes, the state lottery agency withholds taxes from winnings to make sure it gets the revenue it expects.
Rules for Claiming Prizes
Lottery winners can redeem prizes up to $600 at any retailer authorized to sell Kentucky lottery tickets. Retailers do not withhold taxes from winnings and do not collect information on who redeems prizes. Nevertheless, winners are required by law to declare prizes as income. For prizes larger than $600, winners must submit a claim form to the Kentucky lottery agency. Under federal law, the agency must report lottery prizes over $600 to the IRS.
Tax Withholding Rules
For prizes of $5,000 or more, the state lottery agency withholds both federal and state income taxes. The federal withholding rate on gambling winnings is 25 percent. Kentucky's withholding rate is set by state law as equal to the highest state income tax rate, which as of 2015 is 6 percent. Winners whose income places them in a lower state tax bracket can get a refund after they file their taxes if too much is withheld.