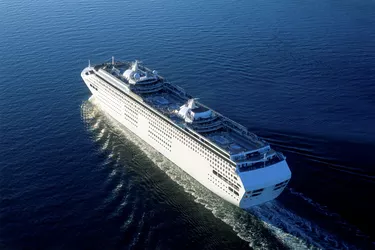 Sometimes when you're a shareholder in a corporation, your only real benefit is earning money off your investment if the price of the company's stock goes up. But some companies offer extra perks and advantages to attract shareholders. If having extra perks is important to you, research all the benefits of becoming a shareholder in any particular companies that you are considering.
Basics
Most shareholders' rights are written into a company's bylaws and charter. The basics typically include rights related to your ability to transfer your stock to someone else and receive a share of proceeds if the company liquidates. You may get dividends on your stock based on profits the company makes, as long as the company doesn't choose to reinvest the profit into its operations. If the value of your shares of stock go up, you can sell your stock and make a profit. You typically also have the right to inspect the company's books.
Decisions
As a shareholder, you'll also have a degree of decision-making power in the company. You can attend shareholder meetings, and you'll have voting rights on corporate issues, with the amount of your vote depending on the percentage of stock that you own. If you have preferred stock, which lets you receive dividend payments and liquidation assets first, then you may trade this priority for having voting rights. If the directors or officers commit illegal acts, you'll also have the right to bring a lawsuit against them.
Discounts
Some companies offer discounts and other perks for shareholders, no matter how many stocks they own in the company. Berkshire Hathaway gives any shareholders who attend its yearly shareholder meeting discounted GEICO car insurance. In addition, it offers time periods when shareholders get discounts on jewelry and furniture sold by its subsidiaries. Between May 3 and May 5, 2013, shareholders got a 10 percent discount on Williams-Sonoma purchases. Similarly, IBM stockholders get discounts on equipment and technology purchases.
The 100 Club
Many corporations offer special perks for shareholders who own 100 shares or more in the company. Anyone who owns 100 shares or more in Ford for six months or more can get discounted pricing on Ford vehicle purchases, as of publication. Churchill Downs gives two free passes to the Kentucky Derby for owners of 100 or more shares. Carnival Corp. gives a credit of up to $250 on Carnival cruises, depending on the length of the cruise.