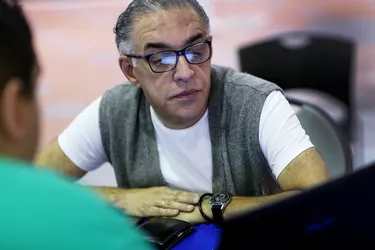 Insurance agencies usually offer significantly different products to their clients -- ranging both in the types of policies that they write and the nature of the clients they cover. Finding the right insurance agency requires good information about the insurance market and how it works. When considering an insurance agency, note the difference between wholesale and retail insurance agencies and the qualities each can offer.
Retail Insurance Agencies
Most people who purchase insurance for their business, home or car deal with a retail insurance broker. Retail insurance agencies act as an intermediary between a customer desiring coverage and the marketplace, purchasing insurance products from wholesalers and insurance companies and selling them to individuals or businesses. Some retail insurance agencies only write policies from one insurance company, and others will offer policies from different insurers.
Wholesale Insurance Agencies
Wholesale insurance brokers usually work directly with insurance companies and have little contact with the insured individual, family or business. Such brokers usually specialize in one of two businesses, providing insurance either as a managing general agent or a surplus lines broker. Wholesale insurance agencies sometimes are able to offer more specialized insurance than retail brokers, because of their more extensive relationship with insurance companies.
Surplus Lines and Managing General Agents
Wholesale brokers that offer highly specialized types of insurance on the behalf of insurance companies are called excess and surplus lines brokers. The domestic surplus lines market is relatively small compared to other insurance markets. Managing general agents, by contrast, offer more common products as the direct representative of insurance companies. Both surplus lines brokers and managing general agents must follow the policies and instructions of the insurance companies whose policies they offer.
Key Advantages
Both retail and wholesale insurance agencies offer specific advantages to different consumers. A major advantage of retail insurance agencies for consumers is that they are accessible; most purchasers of insurance policies can work with a retail agent, while wholesalers only do business with retailers or consumers of specialty insurance. On the other hand, wholesalers usually are able to offer more specialized policies than retail agents because they deal more directly with the insurance companies writing the policy. For consumers, wholesale insurers may be able to find a policy for less common needs that are not addressed by a retail agent.