The U.S. federal assistance program known as welfare began during the Great Depression of the 1930s, when the federal government responded to the needs of an enormous number of families who had little to no income. In 1996, Congress passed a welfare reform law that placed control of the welfare system with state governments. The state where you live will determine how much money you can make and still qualify for welfare.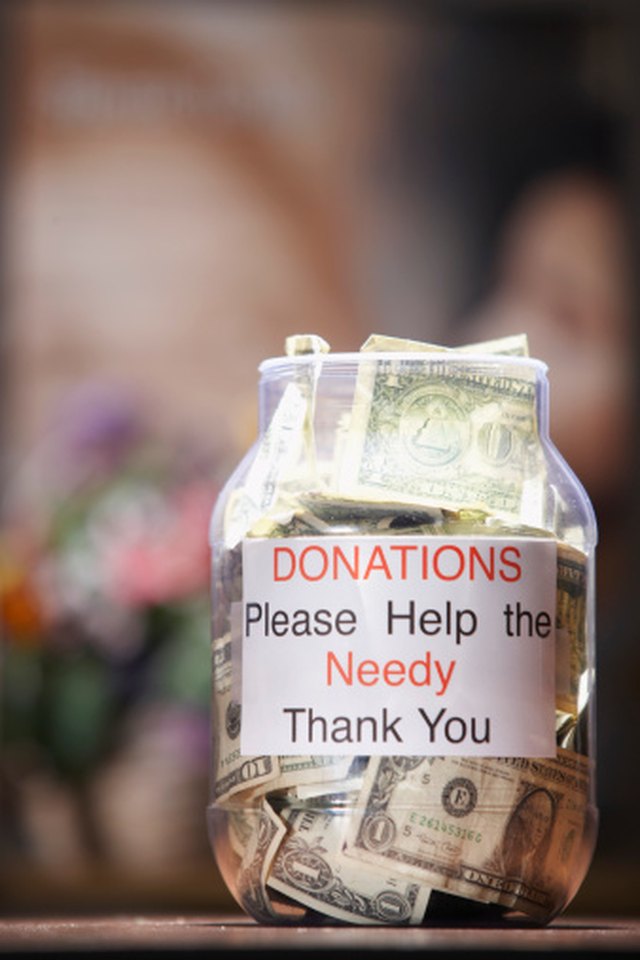 Types of Welfare
The various welfare programs across the country all require certain income and other eligibility requirements to be met, to achieve and maintain assistance payments. For instance, as of July 2002, the average earned-income threshold (limit) for a three-member household applying to the TANF program, ranged from $205 in Alabama all the way up to $1,641 in Hawaii. Some common welfare programs include: TANF (Temporary Assistance for Needy Families), which provides temporary cash assistance for households with little to no income; food assistance, such as California's CalFresh program which is the federal version of SNAP (Supplemental Nutrition Assistance Program), formerly known as the Food Stamp Program; and assistance with child care, utility/energy expenses, medical expenses and job training.
Eligibility Requirements
Your eligibility will be based on your gross and net household income and the total number of household members. For programs like SNAP (formerly Food Stamps), a family typically must meet both gross and net income tests to qualify. The gross income threshold ranges from $1,174 for a single-person household to $4,010 for an eight-member household, with another $406 for each additional person. The net income thresholds are $903 for a single person up to $3,085 for eight people, with a further $312 for each additional person.
Special circumstances are also taken into account, such as unemployment, homelessness, pregnancy or medical emergencies. When you apply for public assistance, a case worker or social worker is assigned to your case, and he will gather all necessary information to determine what type of benefits you qualify for, and how much assistance you are eligible to receive.
Other Criteria
To receive welfare benefits, you must commit to becoming self-sufficient within a specified time period, as welfare is meant to provide temporary assistance. All dependent family members must be living in the household, and all minor children must be attending school and be fully immunized. You must be at least 18 years of age, have a Social Security number and be a legal resident of the state in which you are applying for assistance. All sources of income must be disclosed, including cash, checking or savings accounts and other valuable assets like cars, jewelry or electronics.
Applying for Welfare
To apply for welfare, you can contact your local county welfare department or state's department of social services. In your local phone book, you can look in the government pages for the human services department, family services or something similar. You can make an appointment to see a case worker who will provide you with a list of all necessary documentation to bring to your appointment. A few documents you can expect to present, include proof of residency (utility bill), proof of income (check stubs, bank statements) and valid identification. Once your case worker reviews all documents and your application, she will determine how much money you can make and still qualify for welfare.