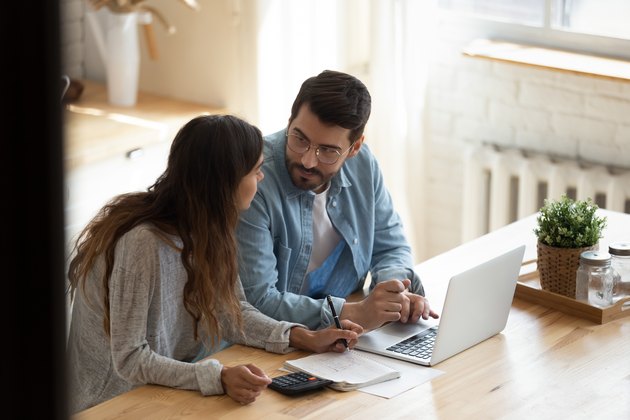 If a legally enforceable debt is reported to the Treasury Offset Program, the IRS intercepts the tax refund to pay the debt or obligation. For married couples that file joint returns, a debt reported under either Social Security number triggers an offset. If all or part of your portion of the refund was offset or expected to be offset for a debt your spouse owes, you can file an injured spouse claim to recover your share. You'll receive a letter from the IRS updating you on the status of your claim, but you can check yourself online or over the phone.
IRS Processing Times
If you file a Form 8379, Injured Spouse Allocation, with a joint return, the processing time is 14 weeks if it's a paper return and 11 weeks if filed electronically. If you file the Form 8379 separately after a joint return, the processing time is eight weeks.
Where's My Refund Tool
The IRS "Where's My Refund" tool displays the status of your tax refund and updates once a day, generally overnight. Check your status by entering your Social Security number, filing status and exact refund amount. If you filed your return electronically, information is available within 24 hours. If you mailed your return, your status updates within 4 weeks.
There are three stages: processing, approved and refund submitted. Once your return is fully processed, "Where's My Refund" updates to show an anticipated refund date.
IRS Contact Information
If you haven't received your payment or a response after waiting the appropriate number of weeks for processing, contact the IRS directly. Call 800-829-1040 to speak to an agent.
Taxpayer Advocate Service
If you feel you aren't making progress or need help communicating with the IRS, contact the Taxpayer Advocate Service (TAS). The tax advocate acts as your voice to ensure you're treated fairly. The TAS is an independent program within the IRS created to resolve problems.
Every state has a local advocate that reports to the National Taxpayer Advocate. The IRS provides a list of taxpayer advocates by state.